The importance of shopping around – Firetec UK Ltd
As businesses change and evolve, there often comes a time when they outgrow their current funding facility. When this happens many business owners simply ask their current provider for guidance and fail to shop around. But, this could mean they're missing out on a more suitable deal elsewhere.
We initially helped Firetec UK Ltd secure a spot factoring facility back in 2016. They had secured a larger than normal job and needed a facility to bridge the cash flow gap between having to pay their supplier and getting paid by their customer. 
Fast forward a year and the company, which installs sprinkler systems and security equipment, were still happy with their funder – but expansion meant they required something more regular to support their cash flow as they grew.
Keen to take on some bigger contracts that would require large spend up front and put pressure on their cash flow, Firetec were looking to factor their two key debtors using invoices for completed works.
Although they approached their current funder to see what they could offer, the client was keen to weigh up their options and, with extensive expertise across the commercial finance market, asked Hilton-Baird Financial Solutions to help them find an optimal and cost-effective solution for their needs.
After updating ourselves on the company's current requirements, we introduced them to the three funders who we felt would be able to provide a suitable facility for the business at a competitive rate.
When comparing funding facilities, it's vital that businesses don't just compare how much they can access and what it costs, but also look at the service that accompanies it and whether or not the funder is likely to have the required sector understanding, appreciation of their needs and appetite to support.
With this is mind comparing your options can be a challenging process, so we make it as simple as possible for our clients by being on hand to answer any of your questions and explain any financial jargon you might not understand.
After getting all three quotes and considering the options, our client opted for the funder they felt offered the best overall structure, including cost and perceived service levels.
Now, equipped with their £75,000 construction finance facility, the company is able to continue growing their business with cash flow support. As always, we'll continue to be on hand in the future to make sure that the facility continues to support their business.
Firetec UK Ltd director, Neil Lester said: "Top quality service. Not pushy with sales calls and extremely helpful the whole way through the process to help me make an informed decision."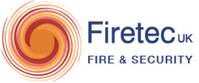 ---
For more information about Firetec UK Ltd please visit: www.firetecuk.uk
If you are in a similar situation and need help unlocking funding, contact Hilton-Baird Financial Solutions today on 0800 9774833 or info@hiltonbaird.co.uk to see how we could help. Alternatively, get a quick quote now to see how much you might be able to access.
Get a quote