Knowledge, Independence, Expertise
Established in 1997, Hilton-Baird Financial Solutions has helped thousands of businesses to conquer their cash flow challenges by introducing the most suitable funding solutions on the market.
Totally independent, and with expertise across the commercial finance market and specialist knowledge of the invoice finance sector, our access to a multitude of banks, independent funders and invoice finance companies means we can objectively find your business the solution that fits, giving it the foundations to grow and reach its full potential.
We recognise that every business is different. As such, we work closely with you to fully understand your business's unique funding needs and challenges so that we can identify the most appropriate facility.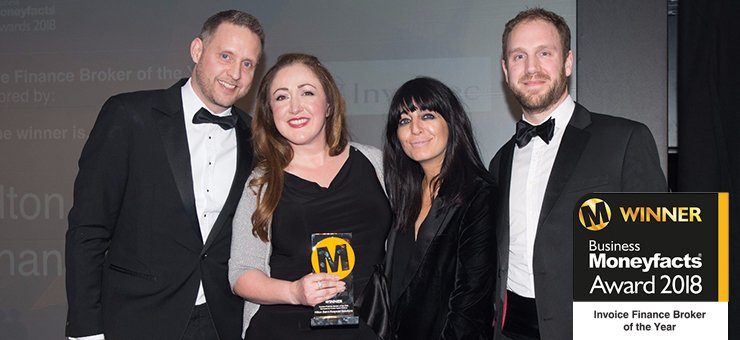 Our team was voted Invoice Finance Broker of the Year at the Business Moneyfacts Awards 2018
As well as being authorised and regulated by the Financial Conduct Authority (FCA), our affiliations to the leading asset based finance industrial bodies – UK Finance, the National Association of Commercial Finance Brokers (NACFB) and the Finance and Leasing Association (FLA) – ensure we maintain the highest level of standards, making us the ideal partner to work with in order to realise your business's objectives.
Request a call back