Unhealthy staff cost employers a month of productivity
09/02/2017 / Comments 0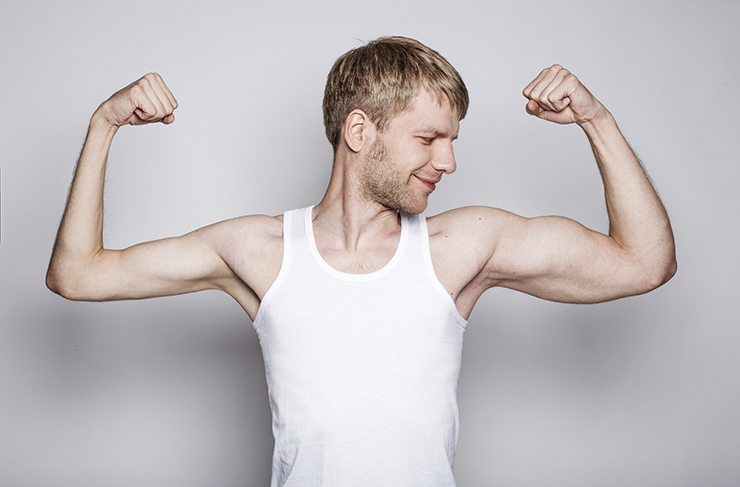 A recent study from Britain's Healthiest Workplace has shown that an unhealthy employees are costing the UK's businesses an average of 27.5 days per year due to a loss in productivity – culminating in an overall loss of £73 billion per year.
The study found a positive correlation between poor lifestyle choices and short-term productivity loss – with these choices being habits such as smoking and poor nutrition. According to the study, this then leads to time off sick and staff under-performing in their roles.
It was also found that the time lost by lower productivity at the healthiest 20% of companies was over a week less than the bottom 20% – proving the link between good health and productivity.
To combat this loss, the report goes on to suggest the use of workplace wellness programs are an invaluable tool for the prevention of short-term productivity, supporting employees to improve their health. It was found that companies who increased investment into healthy living promotion found employee health grew in line with productivity, and cost associated with ill health declined.
How to boost productivity
Low productivity levels affect the business substantially and can jeopardise its sustainability and survival. In addition to employee health, they can be influenced by a mixture of working conditions and a series of factors that define the work culture.
For this reason, increasing productivity in the workplace is a constant struggle for business owners, with many trying innovative and quirky techniques to give their employees the extra few per cent that's required.
Here, we've pulled together five top tips to help you get on the right track:
1. Create an attractive, convenient workspace
Companies such as Facebook and Google were the forerunners of promoting the advantages of an open office plan. Plenty of open space and useful, up-to-date technology are believed to support collaboration and creativity. Employers can create a certain vibe in their office to encourage all kinds of interaction. Make your working environment a happy one and help your employees to enjoy coming into work each day.
2. Recognise a job well done
Reward hard work put in by employees and try to find innovative ways of encouraging them. Nothing inspires an employee more than a big thank you from the boss; it helps to feel like the work completed is valuable to the company and hopefully they will strive to get the same results.
3. Get to know your colleagues
Any employee likes to feel that they can approach management if needs be and that they will recognise them and, most importantly, listen to what they say. Take the time to develop relationships with your employees; a happy working environment with good communication more often than not increases productivity.
4. Support your staff in training
Employees are always pleased when they can enhance skills and are given additional learning opportunities by the employer. Invest in them; send them to courses that will help them improve their skills and increase their confidence.
5. Set realistic goals
Reaching a target is a good feeling; the more goals your staff achieve the more productive they'll feel. Follow up each target or milestone and give motivation where motivation's due. Strive to keep the employee on track, without burning them out.
Do you have any schemes in place in the workplace that have an impact on productivity? Please tell us below.