The pros and cons of self-funding your business
06/08/2013 / Comments 0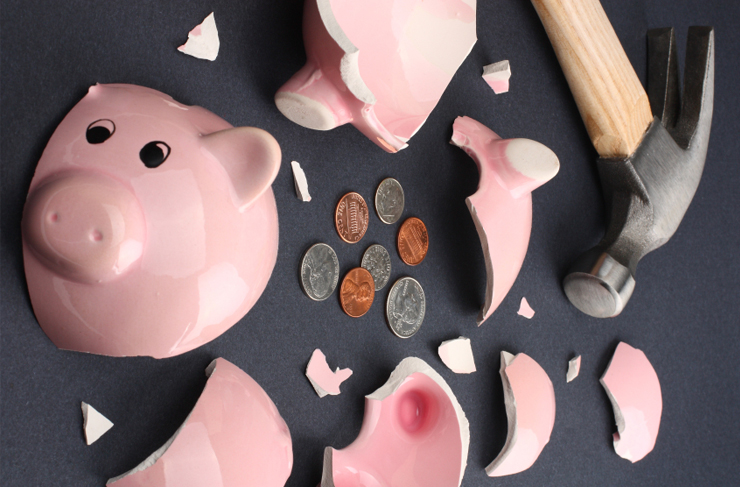 The decision regarding how a business should be funded is one of the most important, but it would appear that more and more are choosing to go it alone in the current climate.
According to BDRC Continental's latest SME Finance Monitor, only 39% of UK businesses were using external finance during the first quarter of 2013, which is the lowest proportion ever recorded by the survey. Further still, 41% of businesses met the description of a 'permanent non-borrower', whereby they don't have any plans to secure external finance in the future, with approximately the same figure injecting their personal funds into the business.
Advantages
There are a number of benefits of going down this route. First and foremost, because the cash resources available to the business are likely to be limited, the emphasis will be on a self-sufficient business model whereby expenditure doesn't exceed income. Though this does have its disadvantages, it will ensure that every decision is thought through and that a range of suppliers will be considered and negotiated with in order to secure the best deal.
Meanwhile, some jobs – which are often outsourced to specialist providers – will be self-taught and completed in-house. There are useful tools and applications available to help such business owners do just that. On that note, it also encourages businesses to make the most of free instruments to build and grow a business. Take social media; PR and advertising budgets might be small or, in some cases, non-existent, but the growth and evolution of the likes of Twitter and LinkedIn enable companies to build networks and communities at little cost when done right.
Disadvantages
There are drawbacks, of course, including the reduced financial buffer that could be provided by, say, an overdraft. However overdrafts and bank loans, for instance, can provide a temptation for a business to overspend and therefore increase its debt burden. Indeed, research from Legal & General found 51% of businesses have some form of corporate debt, with overdrafts the most common.
Perhaps the biggest constraint of self-funding a business is that making the most of every opportunity that presents itself becomes that much harder. Whether the chance to promote the business at a trade show, take on new orders or invest in new machinery, a business's cash flow often determines what it can spend and when.
Alternatives
That's where external funding can be beneficial. Whether that comes in the form of an overdraft, where cash is available to help overcome any shortfalls, or a more flexible facility such as invoice finance, which maintains cash flow by removing the gap between providing a service and getting paid, the decision will depend on the individual company, its line of business and its challenges.
But it's important that every avenue is considered regularly as the business grows and encounters new challenges. After all, given the speed with which the economic climate is changing, what might have worked six months ago for your business could be improved upon today. The key is getting that balance right.
What type of funding does your business rely on to fund its activity? Has this changed as your company has evolved over time? Let us know in the comments below.