Is your business ready for an interest rate rise?
21/04/2015 / Comments 0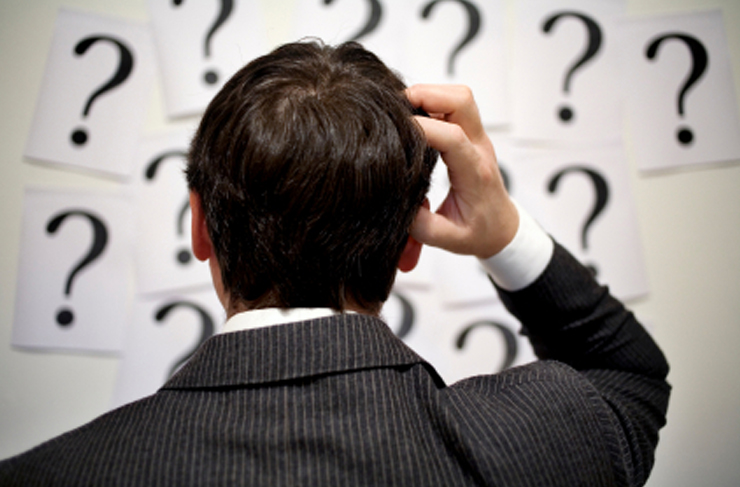 Amid constant speculation surrounding when interest rates might increase and by how much, British businesses have revealed their concerns as to the impact any rise could have on their finances.
The Business in Britain report conducted by Lloyds Bank found that 67% of small and medium businesses are concerned about the prospect of rising interest rates in the next six months.
And, worryingly, a separate report from the Institute of Chartered Accountants for England and Wales (ICAEW) has revealed that 65% of SMEs have no measures in place to deal with a rise, even though half think that their turnovers would be hit.
To help your business prepare for an interest rate rise, we've pulled together this five-step plan for you to consider.
1. Act now
You can sit back and wait for interest rates to rise, hoping that it won't happen any time soon. Or you can start taking action right now, to protect your business from any potential damage an interest rate hike could cause.
Although no-one knows exactly when or how interest rates will change there's no escaping the fact that eventually it will happen. So it's essential to prepare your business for when that time comes.
One thing to consider is that, when more members of the Bank of England's Monetary Policy Committee start voting for an increase, this could signal that an increase won't be far off. As a result, prices and rates will begin to change in anticipation. It's therefore important to take action in good time to ensure you're prepared for what could be an unsettling time and minimise the potential impact on the health of your business.
2. Evaluate your current financial situation
Maintaining a healthy cash flow can be difficult if you don't have a clear picture of all your incomings and outgoings. The best way to begin to plan for an interest rate rise is to evaluate your current situation and figure out exactly where you stand financially.
Undertaking a full financial audit as soon as possible will give you an accurate insight into your true level of debt and the current fluidity of your cash flow, to see if your business will be able to remain competitive when changes come in to place.
To truly be prepared for future interest rate changes, it is prudent to model some numbers for the business based on the effect of increased interest rates to see how they will affect the cash flow and profitability of the business. By preparing yourself for these added costs ahead of the change, you will be able to assess where more attention is needed with plenty of time to make changes.
3. Reduce levels of debt
Those most at risk when interest rates change are those with high levels of debt. Commercial mortgages, and other types of commercial debt, will become more expensive once an increase is implemented. And, for some companies – especially so-called 'zombie businesses' who can only really afford to repay the interest on their borrowing – the prospect of an increase will be of major concern.
If you have high borrowing costs, work out what sort of increase you would be able to absorb. Will you be able to reduce your borrowing costs if any increase exceeds this?
Also, if you have finance arrangements which are on variable rates, these will be subject to change as interest rates rise. Therefore, it could be beneficial to fix interest costs. Fixed rates may be higher than they were some months or years ago, but they will still cap the borrowing costs and limit the effect a change in rates will have on your business.
4. Assess your current funding
Similarly, it's important to determine if your current funding facilities will still meet the needs of the business once interest rates have changed. If not, you should look into securing alternative lending as soon as possible, as costs are likely to increase as an interest rate rise becomes more likely.
Could you, for instance, convert any loans or overdrafts into an invoice finance facility, which many lenders will facilitate? Invoice finance is a flexible funding facility which brings working capital into the business without the high interest costs associated with traditional bank finance. It can also be an invaluable solution for companies expecting increased demand, as the amount you can access grows with the business, allowing you to benefit from the new opportunities that the economic recovery could bring.
Our free eBook 'Your essential guide to funding products' looks at the pros and cons of different methods of funding to help you decide which facility is best for your business.
5. Plan for changes to consumer spending
It's important to not only evaluate how the changes will affect you but how they will impact your customers also. As rates rise, mortgage costs and other personal loans will increase, negatively impacting disposable incomes. When this happens will your customers still have a demand for your products or services?
If not, could your business benefit from the changes to consumer spending by finding ways to diversify or generate new business that reflect the new situations your customers will find themselves in?
For more information about we could help your business improve its cash flow contact our team on 0800 9774833 or email info@hiltonbaird.co.uk to discuss the best solutions for your business's particular needs.