Government scraps ban on invoice finance for SMEs
11/08/2015 / Comments 0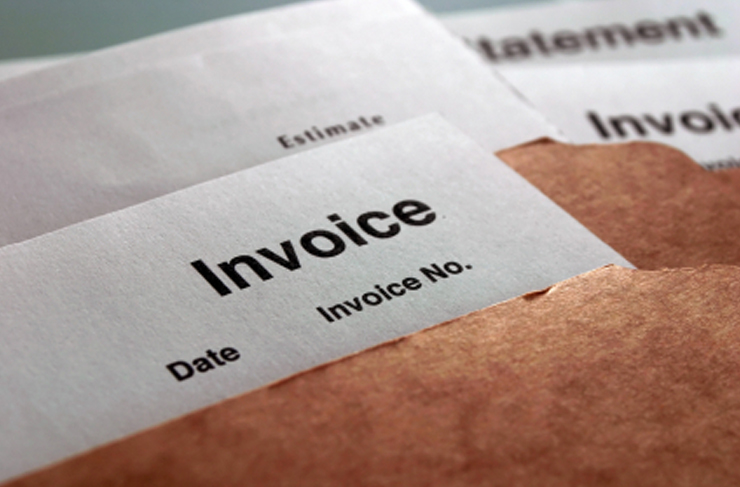 Restrictions on invoice finance will be scrapped next year in a two-pronged move that is hoped will reduce the impact of late payment on small businesses and help them to secure funding to boost their cash flow.
It has been well documented how many of the UK's big companies are imposing long credit terms on their suppliers and delaying payment of their invoices, which is putting pressure on the cash flows of small businesses.
To compound their woes, many large companies also insist in their contracts that small suppliers do not use invoice financing, which is restricting their access to funding to overcome these challenges.
But, under new government plans to crack Britain's late payments culture, this will be banned, allowing small companies to borrow against unpaid invoices from large customers and bridge the cash flow gap between paying suppliers and getting paid.
Invoice finance releases up to 90% of an invoice's value within 24 hours, allowing businesses to free up the cash that's essential to fulfilling new orders, meeting day-to-day commitments and securing early settlement discounts with suppliers.
And when the customer pays, the remaining balance of the invoice is made available minus a service fee.
The plans, announced by Small Business Minister Anna Soubry, will allow more companies to unlock the cash tied up in their sales ledger, cash which is vital to the success of their business.
Soubry said: "By scrapping [big companies'] restrictions on invoice finance, thousands of firms across the country could benefit from faster access to hard-fought funds.
"While invoice finance may not be right for everyone and is absolutely no excuse for late payment, I want small businesses to have the option of using it to increase cash flow."
With small businesses currently owed £26.8billion in late payments, the move has been deemed "good news" and "overwhelmingly positive" by business experts.
Jeff Longhurst, chief executive of the Asset Based Finance Association, said: "This is good news for UK businesses. Invoice finance is a key source of funding for SMEs in particular, and taking effective action against bans on the assignment of invoices will allow more businesses to unlock the funding tied up in their unpaid invoices.
"It's a complex area and we look forward to seeing the detailed regulations, but the Government must be congratulated."
And John Allan, national chairman of the Federation of Small Businesses, added: "The decision to outlaw the ban on terms in contracts to prevent businesses from choosing who they want to go to for invoice financing is overwhelmingly positive for businesses around the country.
"Access to finance can be very challenging for small firms. Recent FSB research shows that 38 per cent of our members who applied for finance were refused in the second quarter of this year."
As the UK's leading independent invoice finance broker we could help your business secure the most suitable funding solution for your needs. Contact our expert team today on 0800 9774833 or info@hiltonbaird.co.uk to see if you could benefit from invoice finance.