Confidence crisis threatens recovery
09/01/2012 / Comments 0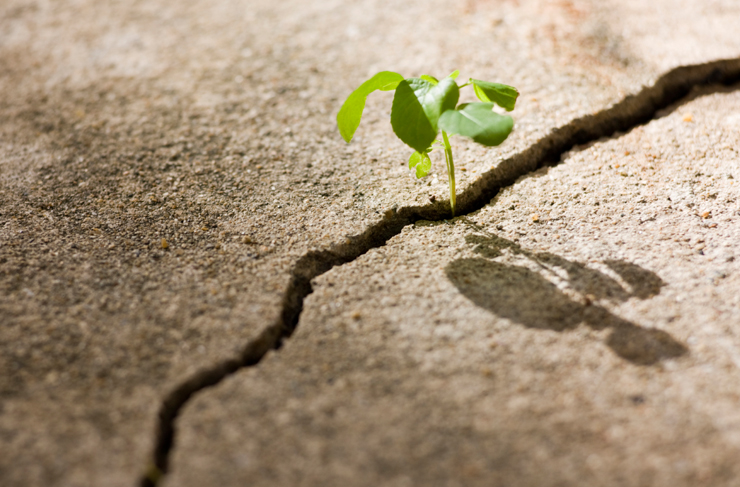 As we enter 2012 many of us will be hoping for a prosperous start to the New Year, but sadly for most businesses the reality is somewhat different.
Hilton-Baird Financial Solutions' latest biannual SME Trends Index, which questioned 417 business owners and finance directors last October, has shown most respondents enter January 2012 more apprehensive about the future than they were in April 2011.
With late payment rife, order books down and the challenges involved in accessing traditional funding well-documented, it is no surprise that only 31% of respondents are expecting their business to expand over the next six months, with a worrying 20% predicting it will contract. Yet there was an underlying theme amongst respondents that the national media is largely to blame for the length and depth of the downturn due to its constant negativity.
Further analysis of the data confirmed that confidence is crucial, as one respondent summarised: "It would be helpful if all types of the media stopped spreading negative news. It is so depressing when it is all doom and gloom. If people feel there is hope, everyone can face the future with a more positive outlook. Now there is never any good news – everything is talked down."
Such negativity can become a self-fulfilling prophecy that has a detrimental impact on businesses and their future investments and outlook. Given that the independent Office for Budget Responsibility has downgraded its economic growth forecast for 2012 to just 0.7%, the chances of grim vision becoming a reality look increasingly likely.
This mindset has therefore resulted in business owners opting to horde their cash rather than invest in their future, as one respondent reveals: "We should be recruiting more staff, but the economic outlook is so uncertain that we are holding back on all major decisions. If confidence is boosted, I expect strong growth for our company, if not we could be in for a very rough ride and all bets are off."
The blame does not lie solely with the media however, with others instead highlighting limited access to funding – which is required to overcome businesses' cash flow challenges – as a reason for the sustained downturn: "There is not enough money circulating," explained one respondent. "Businesses are relying on bigger and bigger overdrafts where previously none were required. Small businesses cannot carry the financial burden of non-payment of bills while the banks are not prepared to facilitate credit to the level it is required."
Managing Director of Hilton-Baird Financial Solutions, Evette Orams, therefore urges businesses to take a thorough look at the wider options available to them: "It is clear that UK businesses – and SMEs in particular – are suffering from a distinct lack of confidence currently. This inevitably leads them to at least think twice, if not defer any decisions regarding investment in their business' growth."
She continued: "The difficulties firms have faced in accessing traditional sources of bank finance has served to exacerbate issues, but, by exploring other options available, owners can give themselves the best chances of growth and take measures towards safeguarding their long-term stability. Our survey found that 50% of invoice finance users expected their business to expand in the next six months, demonstrating that by securing a more flexible and targeted cash flow solution businesses can set themselves up for growth."
Download the full report here…
-Ends-
For further enquiries, please contact Helen Tramaseur or Jamie Weeden at Hilton-Baird Group on 02380 706637 or email helen.tramaseur@hiltonbaird.co.uk / jamie.weeden@hiltonbaird.co.uk
Hilton-Baird's research was undertaken among 1,710 businesses across a wide variety of business sectors, providing a representative sample of the UK's SMEs. The research has been conducted in three waves to date: Wave 1 took place in November 2010, Wave 2 between March and April 2011 and Wave 3 in October 2011. The results provide a snapshot of current business sentiment and a fascinating opportunity to establish a graphic picture of business trends.
Note to editors:
Evette Orams is Managing Director of Hilton-Baird Financial Solutions, which is part of the Hilton-Baird Group of companies. As an independent introducing agent, Hilton-Baird's aim is to clearly identify their clients' business requirements and match them up with relevant providers. The Group prides itself on maintaining excellent relationships with a broad spectrum of lenders and constantly delivering positive and innovative financial solutions.
Hilton-Baird Financial Solutions was voted Asset Based Finance Broker of the Year 2009 & 2010, demonstrating its reputation and the trust its clients place in its service.
The business' affiliations to the leading financial industrial bodies, the Asset Based Finance Association (ABFA), the Finance and Leasing Association (FLA) and the National Association of Commercial Finance Brokers (NACFB), ensures it maintains the highest level of standards for its clients.
Hilton-Baird Financial Solutions helps businesses of all sizes to fulfil their potential by introducing the most suitable cash flow solutions. Read recent success stories here.
To find out more about how the Hilton-Baird Group can assist, contact us on 0800 9774833 or email info@hiltonbaird.co.uk.