Businesses see the silver lining from the recession
11/06/2012 / Comments 0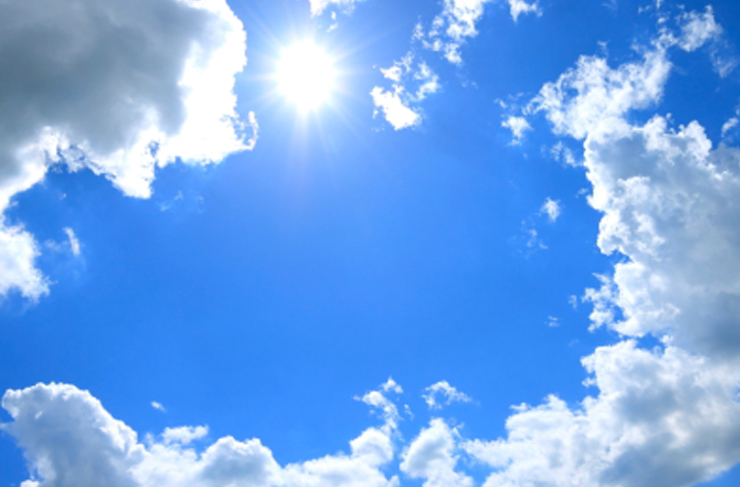 More than two-thirds of businesses have been able to take positives from the recession

For 39% of businesses the recession has encouraged them to streamline their business and reduce costs

33% of businesses report they are utilising their resources more effectively than before the downturn
Although the economic downturn has been tough on businesses across the UK, latest research from Hilton-Baird Financial Solutions reveals that businesses are experiencing an upside, using the recession to their benefit and re-evaluating their processes.
The biannual SME Trends Index questioned 454 business owners in April 2012 about the challenges currently facing their business, and revealed it's not all bad news. When asked whether they had benefited in any way from the economic downturn, nearly four in ten businesses suggested the recession had encouraged them to streamline the business and reduce unnecessary costs (39%). As a result, businesses took action and evaluated their performance and outputs, with 33% reporting they currently utilise their resources more effectively than before.
Further analysis showed that by objectively stepping away to restructure and prioritise their business models, almost a third have gained a better insight to their business (32%). There has also been an obvious drive to reassess outgoings, with 20% stating they are now benefiting from better rates from suppliers and 10% enjoying increased sales due to reduced competition in their sector.
However, the impacts of the double-dip are still prevalent with respondents highlighting their key concerns over the next six months. Once again, generating new businesses was the primary concern for 33%, with the rising cost of materials and fuel the main issue for 20%.
That said, only 28% of businesses said that they couldn't think of a single benefit arising from the recession. It is clear that instead of viewing the downturn as a hindrance, the majority have taken steps to make the most of the opportunities that have been presented to them.
Managing Director of Hilton-Baird Financial Solutions, Evette Orams, commented: "It is promising to see that businesses are able to draw on the positives out of what can only be described as a formidable economic situation. We believe that optimism is vital to recovery and are encouraged to see that the majority of our respondents have taken the opportunity afforded to them by the downturn to scrutinise their inner workings and processes to find ways of streamlining and cost-cutting."
"Despite a welcome air of positivity, challenges do lie ahead. Late payment and the rising cost of fuel and materials are still on the minds of our respondents. Yet the issue of generating new business remains the biggest challenge in the next few months.
"I believe that SMEs can tackle this head on by benchmarking their business' operations. By reviewing its functions and ensuring the business is benefiting from the most suitable funding facility on the market, businesses can best focus their energy on the opportunities available to them."
Download the full report here…
-Ends-
For further enquiries, please contact Helen Tramaseur or Jamie Weeden at Hilton-Baird Group on 02380 706637 or email helen.tramaseur@hiltonbaird.co.uk / jamie.weeden@hiltonbaird.co.uk
Note to editors:
Evette Orams is Managing Director of Hilton-Baird Financial Solutions, which is part of the Hilton-Baird Group of companies. As an independent introducing agent, Hilton-Baird's aim is to clearly identify their clients' business requirements and match them up with relevant providers. The Group prides itself on maintaining excellent relationships with a broad spectrum of lenders and constantly delivering positive and innovative financial solutions.
Hilton-Baird Financial Solutions was voted Asset Based Finance Broker of the Year 2009 & 2010, demonstrating its reputation and the trust its clients place in its service.
The business' affiliations to the leading financial industrial bodies, the Asset Based Finance Association (ABFA), the Finance and Leasing Association (FLA) and the National Association of Commercial Finance Brokers (NACFB), ensures it maintains the highest level of standards for its clients.
Hilton-Baird Financial Solutions helps businesses of all sizes to fulfil their potential by introducing the most suitable cash flow solutions. Read recent success stories here.
To find out how Hilton-Baird can assist, contact Evette on: 07894 513555.