Businesses beware of quick-fix finance
16/07/2012 / Comments 0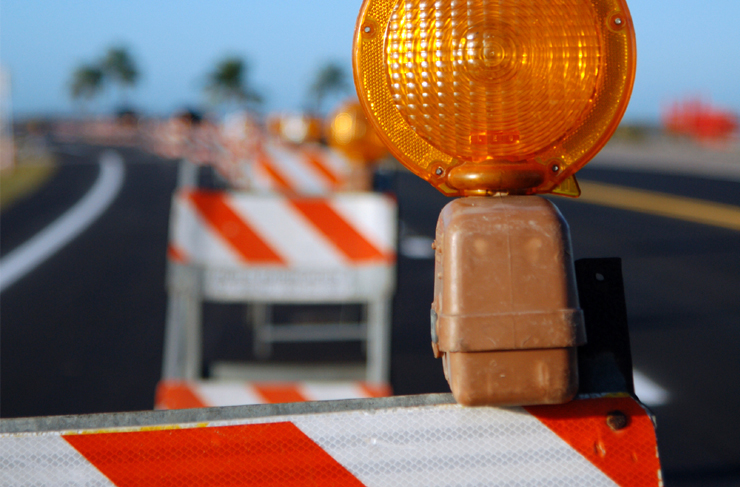 Businesses who stick their heads in the sand by opting for credit cards and overdrafts report slower rates of turnover.
The latest biannual SME Trends Index research from Hilton-Baird Financial Solutions has found that businesses who access "quick-fix finance" are storing up problems for their future. Businesses who choose short-term solutions such as credit cards and loans often suffer with restricted business growth, sluggish productivity and a lower turnover.
The research, which questioned 454 business owners and finance directors in April 2012, highlighted the challenges businesses have faced in the last six months in finding suitable finance facilities to grow their businesses. This has been set against the backdrop of the first double-dip recession in the UK since the 1970s, along with the ongoing eurozone crisis.
Less than half stated that they had secured new funding facilities in the six months to April 2012 (42%), however, the various form of finance highlighted in the survey suggests that businesses are increasingly choosing to secure a "quick-fix". The figures suggest that businesses are opting for the easy way out when it comes to facing up to their cash flow problems.
Additionally, the survey uncovered that over half the respondents rely on business credit cards (51%), with 47% using bank overdrafts to keep afloat. Conversely, only 18% are utilising bespoke financing options such as invoice finance, which effectively releases cash against a business's sales ledger, despite being a proven and flexible option.
Evette Orams, Managing Director of Hilton-Baird Financial Services, commented: "The latest findings from our survey convey an alarming picture that businesses are increasingly taking a short-term view, often as this is considered to be the easy option, when it comes to financing their business. In our experience it is vital for businesses to explore all the available options, in order to find the right solution for their current needs, without compromising the longer term future of their business.
"There are many more funding options available for businesses than there may seem and there is often no need to turn to payday loans and credit cards. Invoice finance is an effective, proven and highly flexible option. By releasing cash against a company's sales ledger, it bridges the gap between an invoice being raised on credit terms and the date the payment is received, which nowadays sadly is significantly beyond the actual terms of the credit, with late payments being a significant problem."
Interestingly, those businesses that have done their research about the various forms of finance available experienced a growth in turnover. In particular, the proportion of invoice finance users reporting a rise in turnover during the six months to April 2012 was significantly higher, at 57%, than those who opted for overdraft facilities (36%) and personal credit cards (32%).
When questioned about their needs for additional funding, our respondents stated that cash flow management (16%) alongside an inability to access funding (7%) was their primary concerns over the next six months. Generating new business was also identified as a key concern for a third of businesses over the next six months.
Download the full report here…
-Ends-
For further enquiries, please contact Helen Tramaseur or Jamie Weeden at Hilton-Baird Group on 02380 706637 or email helen.tramaseur@hiltonbaird.co.uk / jamie.weeden@hiltonbaird.co.uk
Note to editors:
Evette Orams is Managing Director of Hilton-Baird Financial Solutions, which is part of the Hilton-Baird Group of companies. As an independent introducing agent, Hilton-Baird's aim is to clearly identify their clients' business requirements and match them up with relevant providers. The Group prides itself on maintaining excellent relationships with a broad spectrum of lenders and constantly delivering positive and innovative financial solutions.
Hilton-Baird Financial Solutions was voted Asset Based Finance Broker of the Year 2009 & 2010, demonstrating its reputation and the trust its clients place in its service.
The business' affiliations to the leading financial industrial bodies, the Asset Based Finance Association (ABFA), the Finance and Leasing Association (FLA) and the National Association of Commercial Finance Brokers (NACFB), ensures it maintains the highest level of standards for its clients.
Hilton-Baird Financial Solutions helps businesses of all sizes to fulfil their potential by introducing the most suitable cash flow solutions. Read recent success stories here.
To find out how Hilton-Baird can assist, contact Evette on: 07894 513555.