Are SMEs turning to equity finance in quest for growth?
04/01/2017 / Comments 0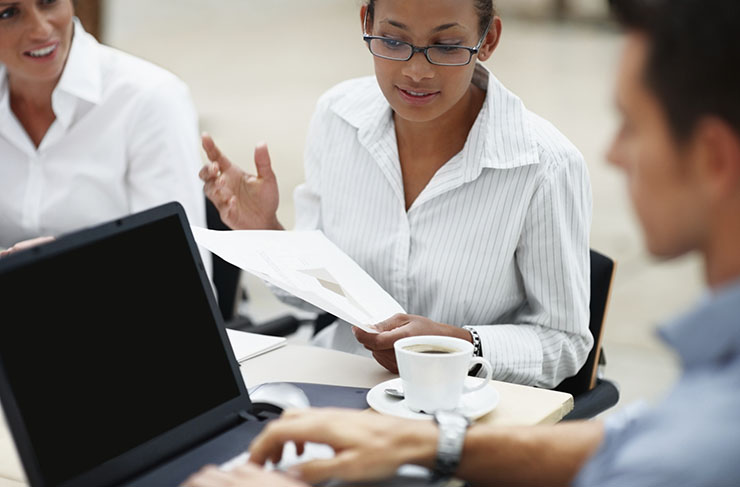 As the SME market welcomes growth, so do young entrepreneurs looking to venture into the world of business. Recent years have marked an increase in the variety of funding options available, encouraging businesses to consider tailored avenues better suited to their anticipated growth.
These options include the likes of invoice finance and asset finance, along with the more traditional overdraft and bank loan facilities. Meanwhile, a recent report shows a rising interest in equity finance.
So, what are the main differences?
Equity finance
Investors take a share of a company in exchange for capital injection, the benefits – in addition to the funding – being the added skills and industry know-how, the disadvantages being a reduction in the level of control and ownership of the business. Read more about equity finance…
Crowdfunding
Typically project work, this method sees businesses appeal to a wide audience of people who can choose to chip in as little as £1 to a launch fund. The idea is showcased on the internet and the entire amount must be reached in order for the funds to be released. If this is not reached the money and time will be lost, and if not protected, your idea could be copied. Read more about crowdfunding…
Loans
One of the most traditional funding options available, a bank loan offers an initial fixed amount for investment that's paid back with interest, but it is generally quite inflexible. Read more about the different types of loans available…
Grants
Money awarded to a project by the government or similar provider. The release of these are highly competitive and all specific criteria must be met, but there are a wide range available to help businesses at different stages of their evolution.
Overdrafts
Overdrafts offer a small amount of flexible credit, and are useful in business emergencies, but are gradually becoming harder to obtain due to restrictions within banks' lending criteria.
Invoice financing
Up to 90% of the value of outgoing invoices is advanced within 24 hours, enabling immediate re-investment and improved cash flow. The funder will pay the remainder of the invoice value when the invoice is paid, minus a small fee. The additional benefit of this is that the funder can also provide a sales ledger management service and/or debtor protection, enabling the SME to concentrate on business development as opposed to credit control. Read more about invoice finance…
Leasing and asset finance
Assets (e.g. equipment) are rented or leased instead of bought outright, enabling an SME to utilise and benefit from otherwise unaffordable equipment. Read more about the different asset finance options…
Equity finance growing in popularity among SMEs
Interestingly, the latest Albion Growth Report reveals 44% of SME owners would consider taking out equity finance, up from 34% this time last year. By contrast, in 2013 only 12% of SMEs were willing to swap equity for support.
Further figures reveal 26% of business owners would consider equity support in exchange for a percentage of company, similar to a Dragon's Den style move to enlist the support of venture capital, private equity and business angels. This type of funding is particularly popular with under-35s, known as the 'Dragons Den Generation'. This increasing popularity gestures a movement to a more entrepreneurial model.
Whilst equity support is on the rise, however, the figures suggest bank loan popularity has begun to fall, with figures showing traditional finance fell marginally from 49% in 2015 to 45% in 2016. This implies the UK SME sector is turning away from its reliance on debt finance.
This data suggests a scepticism of business owners towards bank loans, which have been notably less available to the SME market since the financial crisis of 2008.
Logical evolution
Managing Partner at Albion Ventures, Patrice Reeve, said: "It's a vote of confidence in the post-Brexit economy that demand for equity finance continues to grow among entrepreneurs, underlining a philological shift from the traditional reliance on bank debt as the source of growth finance"
SME appetite for equity funding was broken down by sector in the report, revealing the following:
IT and telecoms – 52%
Manufacturers – 40%
Transportation and distribution – 32%
Construction – 13%
Evidently, equity funding is more popular with some sectors than others, however the future will reveal whether it is the younger 'Dragon's Den' generation embracing the entrepreneurial side, as opposed to sticking with older methods of fundraising, or that perhaps some industries are suited more than others.
Are you looking to raise funds to invest in your small business, but unsure of which funding option is the best for you? Our e-book explains all the options available, and their pros and cons. It can be downloaded for free, here…
Alternatively, if you would like to discuss your requirements, our team of finance experts can be reached on 0800 9774833 or emailed at info@hiltonbaird.co.uk.