A glimmer of hope for UK SMEs
14/11/2011 / Comments 0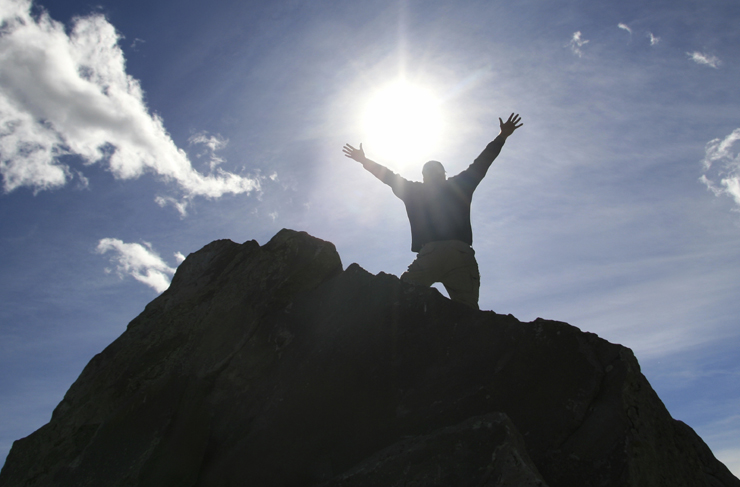 As the Office for National Statistics reports a growth in GDP of 0.5% in Q3 2011, it has been revealed that, in some respects, UK businesses are faring better than they were six months ago.
However, SMEs remain cautious as testing times lie ahead, according to Hilton-Baird Financial Solutions' latest biannual SME Trends Index, which questioned 417 business owners and finance directors in October.
The Business Health Index, which uses a range of factors such as tax arrears, bad debt levels, turnover and profitability to calculate respondents' financial health, reached 0.46 in October 2011 – up from 0.35 in April. Invoice finance users performed particularly well during this period, as reflected by their Index increasing from 0.62 to 2.24.
Further encouragement is provided by a positive swing in the recruitment habits of UK businesses, as nearly a third of respondents (32%) have increased their employee headcount over the past six months. Meanwhile the number of those cutting staff numbers is down by 4% to 27%, which indicates that the market is no longer contracting.
Unfortunately, further analysis of the SME Trends Index has revealed that conditions are still tough for many, with only 27% of respondents able to boast a rise in profitability over the six months to October, compared to 32% in the previous six months. This situation is aggravated by rising operating costs for 77% and bad debt levels for 38%, an increase of 6%. As a consequence, many are worried about the future, with 34% citing generating new business as their biggest concern over the next six months, followed by managing cash flow (17%).
Because of this, the survey revealed a drop in businesses confidence, with fewer than one in three (31%) expecting their business to expand in the next six months. With Mervyn King recently stating his belief that the UK is facing the most serious financial crisis we've ever seen, respondents are urging the Government to take action and help their business grow. Nearly a fifth (19%) of respondents would most like to see a cut in VAT, while a further 21% suggest a reduction in Corporation Tax would be the single most important action the Government could take to assist growth.
Ultimately, this makes it more important than ever to have the correct type of finance in place. Certain methods can help a business overcome a number of challenges in a volatile climate but, worryingly, business credit cards (49%) and bank overdrafts (48%) are the two most commonly used forms of finance amongst respondents after their existing cash flow (51%).
Managing Director of Hilton-Baird Financial Solutions, Evette Orams, said: "We should be encouraged by the results of the Business Health Index and the positive change in recruitment habits among UK SMEs. Regardless of whether people are being recruited on a permanent or contract basis, this is a significant step in the right direction."
Evette continued: "However, sadly the findings of our survey have revealed that SMEs are still working in challenging times. We have consistently seen the value in a business ensuring they have the right finance in place. The benefits to using flexible funding solutions such as invoice finance, which are tailored to their individual requirements, should not be underestimated. Being able to access cash can not only boost a business' confidence but also help in business growth and ventures."
Download the full report here…
-Ends-
For further enquiries, please contact Helen Tramaseur or Jamie Weeden at Hilton-Baird Group on 02380 706637 or email helen.tramaseur@hiltonbaird.co.uk / jamie.weeden@hiltonbaird.co.uk
Note to editors:
Evette Orams is Managing Director of Hilton-Baird Financial Solutions, which is part of the Hilton-Baird Group of companies. As an independent introducing agent, Hilton-Baird's aim is to clearly identify their clients' business requirements and match them up with relevant providers. The Group prides itself on maintaining excellent relationships with a broad spectrum of lenders and constantly delivering positive and innovative financial solutions.
Hilton-Baird Financial Solutions was voted Asset Based Finance Broker of the Year 2009 & 2010, demonstrating its reputation and the trust its clients place in its service.
The business' affiliations to the leading financial industrial bodies, the Asset Based Finance Association (ABFA), the Finance and Leasing Association (FLA) and the National Association of Commercial Finance Brokers (NACFB), ensures it maintains the highest level of standards for its clients.
Hilton-Baird Financial Solutions helps businesses of all sizes to fulfil their potential by introducing the most suitable cash flow solutions. Read recent success stories here.
To find out how Hilton-Baird can assist, contact Evette on: 0800 9774833.