Your guide to cash flow forecasting: The basics
13/10/2015 / Comments 0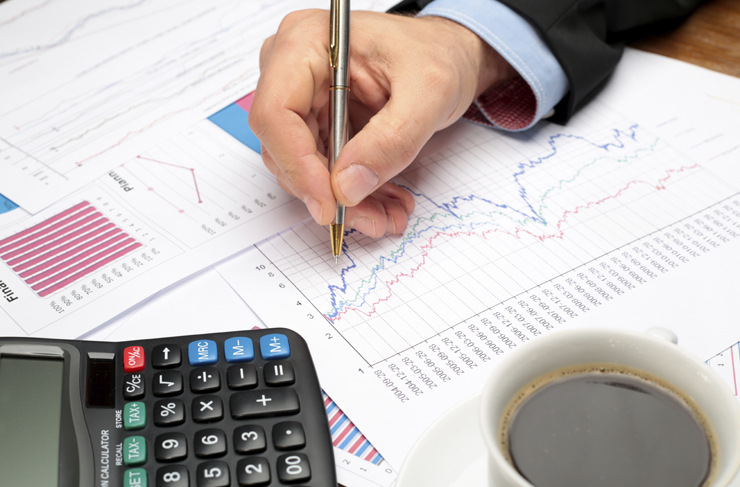 Cash flow problems are a leading cause of business failure. And with business costs rising and widespread late payment continuing to put pressure on cash flows it's certainly not getting any easier.
Fortunately, cash flow forecasting is an excellent money management tool which can help businesses of all shapes and sizes to monitor their cash flow effectively and put plans in place to cover unexpected cash flow gaps.
Here is an absolute beginners' guide to cash flow forecasting to help improve your financial management.
What is a cash flow forecast?
A cash flow forecast is an essential piece of financial housekeeping that allows businesses to know at any given time how much cash they have available to spend or meet day-to-day commitments. This is achieved by documenting every incoming and outgoing, and can be hugely beneficial to running a business that's strong financially.
What are the benefits of cash flow forecasting?
Cash flow forecasting can help your business to:
Predict upcoming cash surpluses or shortages, allowing you to make informed business decisions
Plan expenditure throughout the year – particularly when your income is at its lowest
Put contingency plans in place should your cash flow look unhealthy
Plan new equipment purchases or business growth
Identify if additional funding is required and help you to secure it
Have the best possible chance of success in the year ahead
What should my cash flow forecast include?
Everything. Your cash flow forecast should be as comprehensive as possible. Try to remember to include all of your sales, costs and transactions. Whilst a missed payment may not seem like much by itself, they quickly add up and could be the tipping point when your business encounters difficult times.
Also, remember that sending an invoice or purchasing goods doesn't necessarily correlate with when money enters or leaves your bank account. Issuing an invoice in May with 90-day terms means you probably won't have the money in your bank account until August. Likewise, if you buy supplies on credit the financial impact may not be immediate. So always include these timings in your forecasts.
How accurate does it need to be?
Cash flow forecasting is essentially a guessing game. Especially for new or growing businesses who won't have historic data to base their forecasts on, knowing exactly what is coming in and going out can be difficult.
A good way to counteract this uncertainty is to forecast multiple scenarios. For example, take an educated guess at a base scenario, and then create one scenario with 10% higher sales and another with 10% lower. This will give an indication of the best and worst case outcomes of any given month and will show how your business will cope if you encounter tough times.
However, all businesses differ and will have different variables to consider in their scenarios. Just remember the key is to be realistic. If you're not sensible with your predictions the whole process will be pointless.
What about variable costs?
It's important to consider the impact variable costs will have on your cash flow. Failing to do so could distort your cash flow forecast and leave you in a difficult position when payments need to be made.
For example, utility bills such as gas and electric may have seasonal variations, whilst other costs, such as purchasing stock, correlate with sales demand.
Likewise, if your business suddenly experiences an increase in demand you may have to hire more staff, buy new equipment or expand your premises to successfully fill the orders.
Including these variations in your cash flow forecasts will ensure you are prepared for all circumstances.
How do I manage cash flow shortfalls?
When your cash flow forecast reveals a shortfall there are a number of steps your business can take to improve your finances, including:
Increase levels of funding
Speed up payment of invoices either by offering early settlement discounts or through invoice finance
Reduce spending
Negotiate payment extensions with suppliers
Release cash from your existing assets through asset finance solutions
For more ways to improve your cash flow take a look at our A-Z guide…
How often does my cash flow forecast need updating?
Every time something changes that will impact your cash flow you should update your forecast so it remains as accurate as possible. The key to good money management is all about getting the timing right so there are never any unexpected gaps in your cash flow. By keeping your cash flow forecast up to date at all times, your estimates will be more accurate and you're less likely to be caught short.
For example, as soon as you know an invoice has exceeded terms you should update your forecast to account for this late payment. This will allow you to take the appropriate action to make sure you have sufficient funds to satisfy your commitments so that you don't become the one being chased for outstanding debts.
Likewise, if a new product does better than expected you will have more money coming in and should update your forecasts accordingly.
How far should I forecast into the future?
Typically a cash flow forecast will cover the next year, and within this it's possible to cover shorter periods such as a week or month.
Ultimately it's up to your business how far in advance you forecast your finances. But remember that it's difficult to predict what impact economic changes will have on your business, so the further into the future you forecast the less realistic it will be.
What else do I need to know?
Possibly the most important step of all is to go back and review your estimated cash flow forecast and compare it to the actual cash flow for that period. This will highlight where your financial forecasting is going wrong, why your cash flow didn't meet your expectations and what you can do to improve it in the future.
Still have questions?
If you still have more questions about cash flow forecasting and how it works please leave us a comment below and we'll do our best to answer any questions you may have.