Infographic: The numbers behind the rise of asset based finance
26/04/2018
The only way is up for asset based finance, as the latest figures from UK Finance show a continuing increase in the use of invoice finance and asset based lending.
Invoice finance allows businesses to raise funding against the value of invoices, whilst asset based lending allows businesses to also unlock additional funding against the value of other assets, including plant and machinery, stock and property.
The infographic below looks at the year-on-year change in asset based finance use in the UK in 2017 vs 2016. Take a look to see just how successful the flexible funding product is proving to be.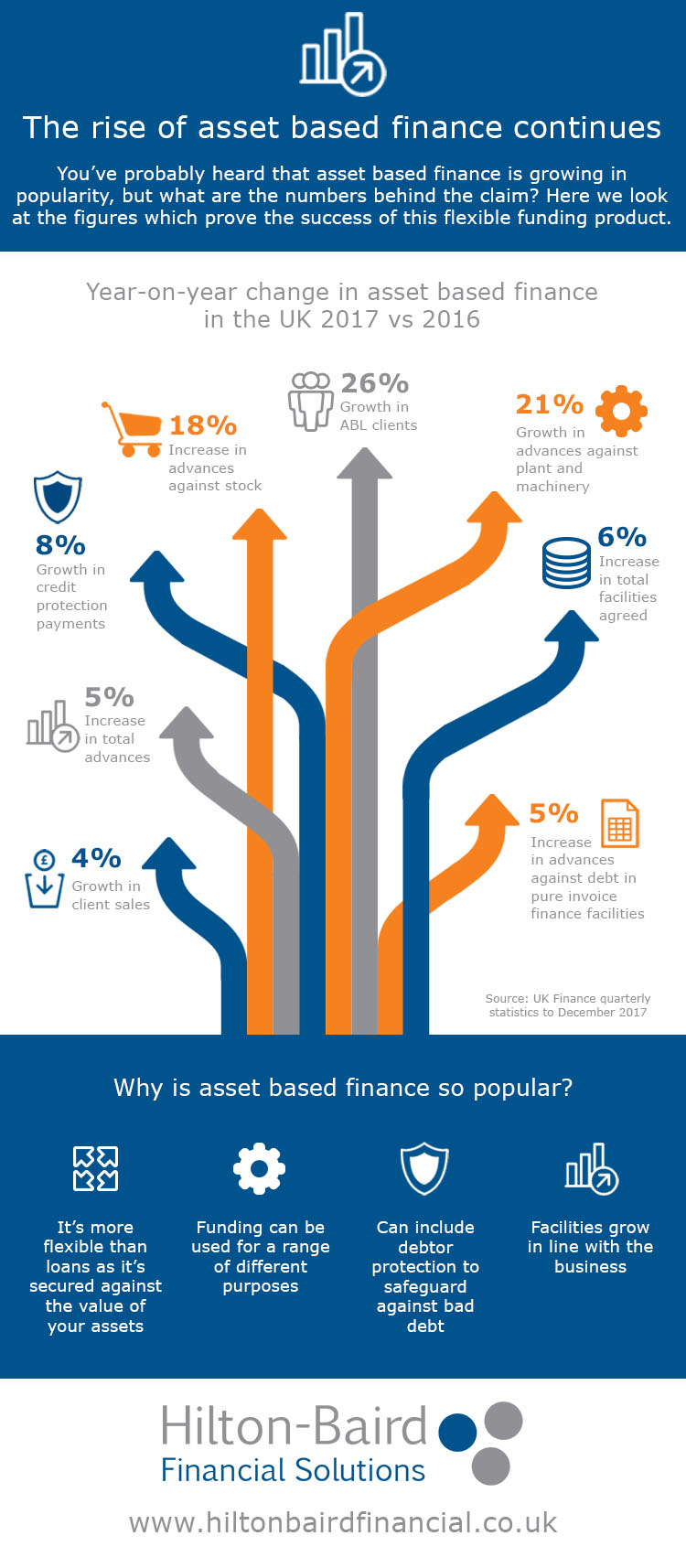 To find out how asset based finance could help your business, contact us today on 0800 9774833 to discuss your requirements with a member of our team.