8 ways to overcome a no when searching for funding
24/02/2015 / Comments 0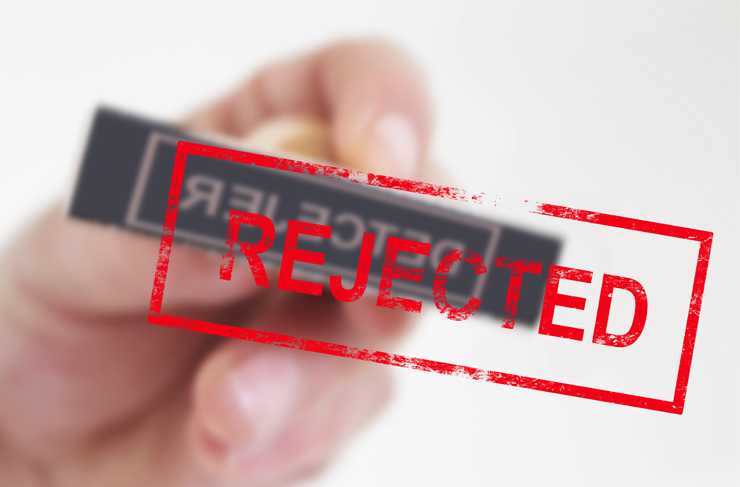 The economy may have grown beyond its pre-recession peak but, unfortunately for many SMEs, access to funding still poses significant challenges – the biggest of which is being told "no".
Being rejected for funding can be disheartening, to say the least, but don't let it deter you from trying again.
Here we offer 8 ways to overcome a no when searching for funding and increase your chances of securing the right facility.
1. Be professional
Especially after a string of rejections, it can be tempting to scream and shout at the person standing in the way of your goals. But, always remember to behave in a professional manner as just because they have said no now doesn't mean that they won't reconsider in the future. Try to determine exactly why you were rejected and then politely thank the potential investor for his or her time. With this information you can then follow up when you've gathered more information or adjusted the business plan to address their initial concerns. This will give you a much better chance of securing funding in the future.
2. Don't give up
It's important to recognise early on that a no doesn't necessarily mean never. Often the search for funding will lead to a few dead ends which can leave you feeling demoralised and unmotivated to continue. But don't give up. There is a wide range of funding methods and just because one option doesn't work for you doesn't mean that the right funding isn't out there. Often you're just not looking in the right place.
3. Remember why you're looking for funding
Knowing why you're looking for funding could give you the motivation you need to keep searching and also help the potential funder to understand your goals. Are you looking to expand? Do you want to purchase some new machinery? Or is it simply to bridge a cash flow gap? Whatever your reasons for seeking new funding keeping the end goal in mind will help you stay motivated to achieve your aims even when faced with rejection. Our raise funding and manage cash flow sections could help you find the right funding solution to meet your goals.
4. Have an open mind
While it's true that many businesses are still finding it tough to secure traditional forms of funding, such as loans and overdrafts, there are plenty of other options available if you are open to trying new ideas. Making the decision to try something different can be difficult but if this leads to your business securing the facility that ticks every box and provides the funding and flexibility you require, it could be the best decision you've ever made. Take a look at these 10 ways to fund your business for some alternative funding suggestions.
5. Overcome the "not good enough" syndrome
Being rejected can lead business owners to feel that they aren't good enough and this holds them back from continuing their search. Often a company's fear of rejection is unnecessary and, whilst plenty of alternative options are available, they're too afraid to investigate further because they fear they will be rejected again. Once you remove the barrier of fear, you will open your business up to many more options.
6. Increase your chances of securing finance
Much of the blame for the falling lending statistics has been laid squarely at the door of the high street banks and other lending institutions. But there are a few things that businesses can do to make themselves a much more attractive proposition to lenders. For example, refining your business plan to make sure it portrays where your business is heading and what your future strategy is – as well as accurate financial forecasts – will put you in a better position when talking to lenders. Here we look at 10 ways to make your business more attractive to lenders and increase your chances of securing finance.
7. Improve your credit score
When banks consider lending, your credit score and how big a risk they believe your business to be are important. Find out what your credit score is and make a conscious effort to pay bills and invoices on time to ensure it's the best it can be. Improving your financial standing may enable you to negotiate a better rate.
8. Talk to a broker
The process of finding funding for your business can be hard work. With so many types of funding available, the search for funding can feel like an insurmountable task, especially for businesses which are already under pressure with other aspects of their day-to-day activity. A commercial finance broker will listen to your funding requirements and understand your plans for the future before introducing the facilities and lenders that will enable you to achieve them. Here are three reasons your business should consider using a broker.