5 ways to protect your cash flow from bad debt
02/08/2018 / Comments 0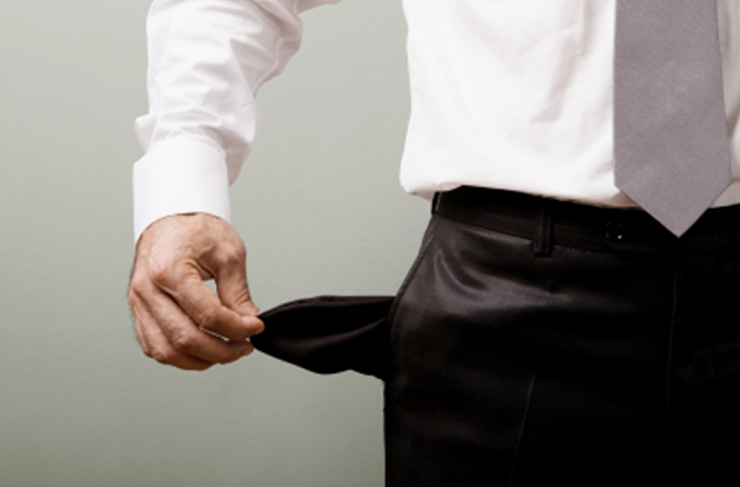 The recent spate of high profile companies entering insolvency proceedings should be a powerful reminder for businesses of all shapes and sizes to protect their cash flow against bad debt.
It seems that barely a month goes by without another established company announcing significant losses, job cuts, closures or slipping into administration.
Carillion, Toys R Us, Maplin and Poundworld are just a few of the big name companies that have closed their doors this year.
And while much of the attention has been centred on the retail and restaurant sectors, businesses in all sectors will no doubt be looking for ways to cut costs and protect their cash flow against the challenges that persist in the current climate.
The first quarter of the year saw the highest underlying number of company insolvencies in four years, according to figures by the Insolvency Service. Although numbers fell in Q2, they're still up by 12.6 per cent on the same period last year.
With the failure of one business causing a domino effect on others in its supply chain, the risk of bad debt and the impact that can have on any business's cash flow is something business owners simply can't afford to ignore.
According to research from R3, one in four (26%) UK companies have suffered a hit to their finances following the insolvency of a customer, supplier or debtor in the last six months.
Fortunately, there are various ways that you can protect your cash flow from bad debt and reduce the risks of experiencing this knock-on effect.
Here we look at five of your options.
1. Get to know your customers
In your personal life you wouldn't loan large sums of a money to a stranger without getting to know them first, so why do so many people do it in business?
With the UK's current late payment culture and increased threat of insolvency, it's more important than ever to know your customers before offering credit terms.
This can be achieved through performing credit checks which will give valuable insight into the financial status and creditworthiness of your customers.
This is of course important for new customers, but don't forget about your existing customers too. Circumstances can change at any time which could put your cash flow at risk.
2. Secure credit insurance
You likely have public liability insurance, vehicle insurance and buildings and contents insurance to protect your business. But do you have credit insurance to safeguard your cash flow?
Credit insurance protects your business against the risks of bad debt from debtor insolvency or protracted default (non-payment by a customer within six months).
When an invoice becomes aged or a customer enters insolvency proceedings, the credit insurance company guarantees payment for any goods or services supplied, subject to a designated credit limit.
With this facility in place you can trade safe in the knowledge that if your customer fails you will still be paid for your products or services.
Read more about the benefits of credit insurance here.
3. Consider invoice finance
Bad debt protection can also be incorporated into non-recourse invoice finance facilities, which will additionally advance up to 90% of an invoice's value within 24 hours of its issue.
As well as boosting your cash flow and eliminating the risk of debtor non-payment through insolvency or protracted default, a non-recourse factoring facility can also reduce the likelihood of late payment as the factoring company will credit check your customers, ensuring that you know who you are trading with.
Through factoring, the lender will additionally provide a dedicated sales ledger management service, removing the burden from your company and enabling you to focus on winning new business.
See how factoring could support your cash flow.
4. Seek specialist support
Statistically, the longer an invoice goes overdue the harder it will be to collect payment in full and, with the added risk of debtor insolvency, it's more important than ever to get what you're owed as soon as possible.
If your internal efforts are failing to get right results, it could be beneficial to pass your overdue debts on to a debt collection agency.
They will use their extensive expertise to get the results you need whilst you regain the time to focus on the rest of your sales ledger.
Read how we can help you to get paid faster.
5. Talk to a finance broker
Whether you're wondering whether credit insurance or a non-recourse invoice finance facility would be right for your business, or you're looking for additional cash flow support, an independent finance broker can help you to identify the right way forward.
With more than 20 years' experience, we'll listen to your challenges and requirements before using our expertise of the finance market to find the facility that will work for you in the short, medium and long term.
If you need help protecting your cash flow from bad debt contact our team on 0800 9774833 to see how we can help.  Or request a call back below and we'll be in touch at a convenient time.
Request a call back