Would you rely on your friends for money?
17/11/2014 / Comments 0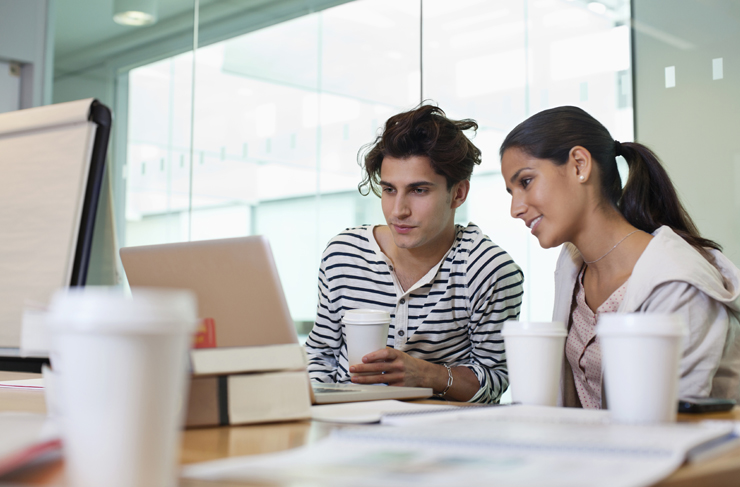 According to our research*, 17% of businesses currently use loans from family and friends to help fund their business. But is this helping or hindering British businesses?
Here we look at the pros and cons of turning to your family and friends for financial help and offer some tips should you choose to proceed with this funding option.
Pros
Flexible
Your family and friends are likely to be more flexible than other lenders. This is particularly advantageous for start-ups or those with a bad or limited credit history who may find it difficult to secure other forms of finance. Friends and family are more likely to take a chance on you when a traditional lender will not.
Less expensive
Unlike other forms of finance, someone you have a personal relationship with is less likely to charge extortionate amounts of interest making this a cheaper method of funding for your business.
Informal
Your family and friends are likely to offer you more time and a less stressful environment to present your business plan – if a plan is needed at all.
Cons
Could damage your relationship
Losing the money of someone close to you can create a lot of tension between you and your family or friends.
Could demand money back at any time
Unfortunately, sometimes circumstances change and the person who loaned you the money may find themselves in a situation where they need the money back. This could be potentially damaging to your relationship if you are not in a position to return their money at their request.
Lack of experience
Your family and friends may lack the experience, contacts and nous that a professional investor could bring to your business. This may mean that you are not getting the best deal for your company.
You could be forced to work with someone you may not want to
Family members and friends may also want to get more involved and try to oversee aspects of the business or push you to make changes. They may even expect to be on your management team.
Not suitable in the long term
Whilst taking loans from friends and family can be good for businesses which are still trying to find their feet and are unable to secure funding from other sources, it is unlikely to provide a constant source of funding going forward.
---
We hope that looking at the positive and negative impacts of taking a loan from family and friends has helped you weigh up whether or not you should mix business with pleasure when it comes to funding. If you decide to go ahead with this method of financing your business here are some tips to help you get the most out of it:
Make sure you have exhausted all of your other options. A flexible solution such as invoice finance, which can grow with your business, may be better suited to your growing needs.
Agree at the outset if the money is a loan, a gift or an investment. By being clear about this from the start you can avoid potential arguments about it in the future.
Advise your family and friends of the risks and make sure they only give money that they can afford to lose. Unfortunately, you may not be able to pay the money back so playing some defence early on is a necessity.
Treat it the same as you would a formal finance deal and make sure that boundaries are set from the outset. You need to make sure you can separate your business from your personal relationships.
For some added protection or if there is a lot of money involved you may want to get a solicitor involved to draw up an official contract.
If possible, agree a payment plan that is linked to the business's cash flow. This means that you will only pay back the money when your business is performing well.
Have you ever taken a loan from family and friends? Do you have any other tips for businesses considering this option? Please share your views in the comments below.