Understanding the 8 'P's of sustainable growth
09/05/2016 / Comments 0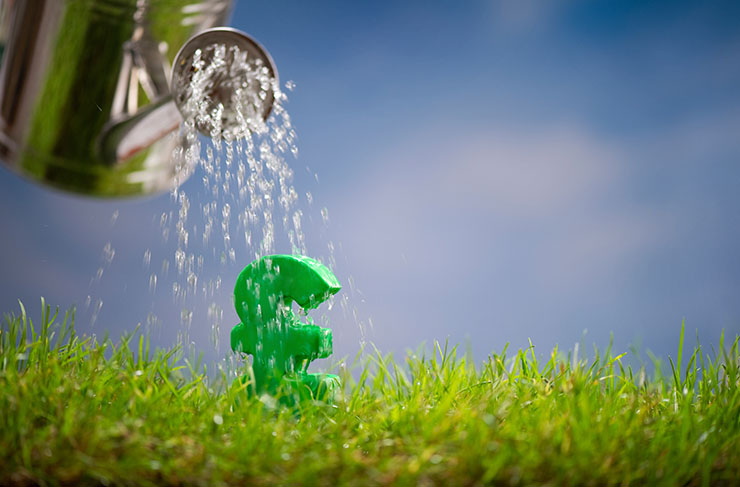 Achieving sustainable growth is arguably one of the biggest challenges business owners face. But growing your business doesn't have to be overly complicated. In fact, the key elements of success can be broken down into the following eight 'P's:
1. Purpose
A strong sense of purpose can be the key to driving growth and profitability as it provides a consistent sense of focus. This clear vision can make it easier to create products and services of value to your customers. As your business grows it's important to revisit your sense of purpose to make sure you are still doing what you set out to do.
2. Product
Your core product or service is often the heart of your company. This is why your customers come to you and you need to protect it. As your business grows and adds more products or services to its offering, it's likely that your core product will adapt and change. But as it does it's essential to continue delivering your core offering to the best standards you can, or you could lose existing customers to other providers.
3. Positivity
Positivity can play a huge role in encouraging growth. If you're feeling negative about your brand, product, colleagues or even the economy, you may hold back from investing in growth without even realising it. Therefore, if you want to keep growing it's important to feel confident and have faith in your business so that you can seize opportunities as they arise.
4. Payments
With late payment posing a serious threat to business cash flow, credit control is one of the most important processes to ensuring sustainable growth. Without money coming in on time you may not be able to sufficiently meet your other business commitments, which can stifle growth and stop you taking advantage of new opportunities. So it's vital to optimise your credit management processes to ensure that you're getting paid on time, every time.
5. Pounds
Having the right funding facility in place is essential to achieving sustainable growth. Without access to a flexible funding facility, you may not have the working capital needed to capitalise on new opportunities as they arise. Talking to a commercial finance broker could help identify the most suitable funding facilities available for your needs and growth ambitions.
6. Performance
To keep your business going from strength to strength it's important to know how well you are performing in all business areas. This can be achieved by regularly analysing your strategies and processes to highlight where you are doing well and where improvements can be made. This process can significantly improve efficiency and help aid your growth going forward.
7. Pliancy
As your business grows your customer base may change its preferences, the economy might adapt and your competition may grow. This makes flexibility essential for sustaining success over a long period of time. If you are too rigid in your approach and fail to adapt with the times you may find yourself falling behind the competition and losing customers along the way, so make sure you keep up with your target audience and continue to deliver what they expect.
8. Publicity
You could have the best business idea in the world, but if no-one knows about it your chances of success are significantly reduced. This is why marketing is vital to achieving sustainable business growth. The methods you should use will vary depending on your business structure, size, sector and many other factors, but with so many avenues to market it doesn't have to be expensive. Arguably, word of mouth is one of the most successful options, so ask your happy customers to provide endorsements. Also, the rising popularity of social media gives your business a free platform to showcase what you do.
---
We hope these eight 'P's help to encourage and support you as you sustainably grow your business.
If cash flow is restricting your growth, as a commercial finance broker we may be able to help source a suitable finance facility to allow you to reach your potential. Contact us on 0800 9774833 or info@hiltonbaird.co.uk to discuss your requirements.