UK SMEs are looking beyond Europe and going global
03/08/2015 / Comments 0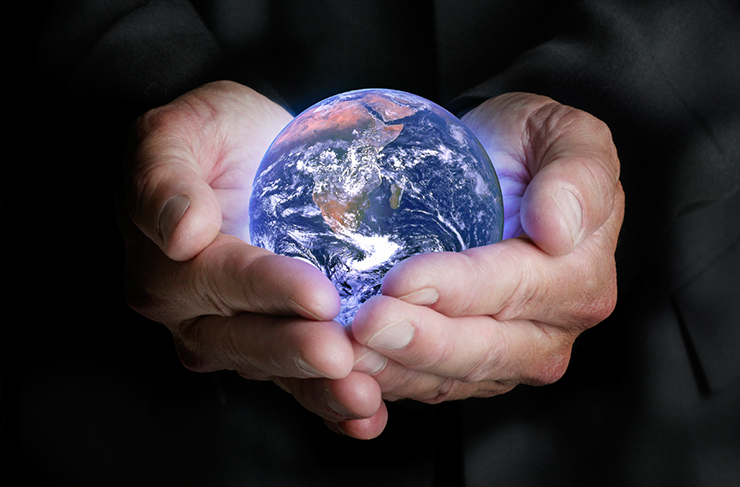 SMEs are looking beyond Europe and reaping the benefits of the global market, according to new research.
Western Union Business Solutions surveyed more than 1,000 UK SMEs engaged in international trade and found that there has been a significant shift in the way that British companies are doing business internationally.
Traditionally Europe has been the primary import market for British businesses. But the quarterly economic confidence survey showed that, for the first time since it was established, the number of SMEs who listed Europe as one of their primary import markets fell below 50%.
This is a significant drop from three years ago when nearly eight in ten (78%) listed Europe as their primary import market.
Going global
Instead, it seems businesses are looking beyond the continent for growth, with Asia becoming a hotspot for both importers and exporters.
China is now a primary import market for almost half (44%) of SMEs, up from 30% last year. It's also a key export market for 23%.
India is also rising in popularity for importers. Nearly one in five (19%) of SMEs listed it as a key import market, almost double the 10% that did in 2012.
North America has also seen an increase in trade, with over a third (35%) of SMEs questioned listing the USA and Canada as key import markets. This is a sharp increase from the 26% in 2014.
Challenges SMEs face
Whilst it's encouraging to see British businesses looking beyond the continent for growth, trading internationally can put a strain on cash flow.
With longer credit terms, further distance for goods to travel and other obstacles in the way, international trade can be much more complicated and prohibitive than solely operating domestically.
But there are a range of trade finance services available to importers and exporters to help overcome these challenges and improve cash flow:
Export Finance
Export finance advances funding against the value of new orders to bridge the cash flow gap between providing a service and getting paid. Facilities can also help with your sales ledger management overseas.
Read more about export finance…
Import Finance
Conversely, import finance solutions specifically help importers to finance the importing of goods, helping them to pay suppliers punctually.
Find out more about import finance…
Supply Chain Finance
Supply chain finance involves a lender advancing funds directly to your suppliers, ensuring ongoing supply whilst supporting your cash flow.
Discover the benefits of supply chain finance…
Purchase Order Finance
With purchase order finance, the lender provides up to 80% of an invoice's value to buy finished goods against confirmed orders, keeping working capital free to invest in the business.
Letters of Credit
Letters of credit allow importers to offer secure payment terms to suppliers, transferring the risk of non-payment to the funder and thus protecting your cash flow.
Read more about letters of credit…
For more information about international finance solutions, please contact our team today on 0800 9774833 or email info@hiltonbaird.co.uk. Alternatively, get an instant invoice finance quote now.