Top 10 resources for your business
12/01/2016 / Comments 0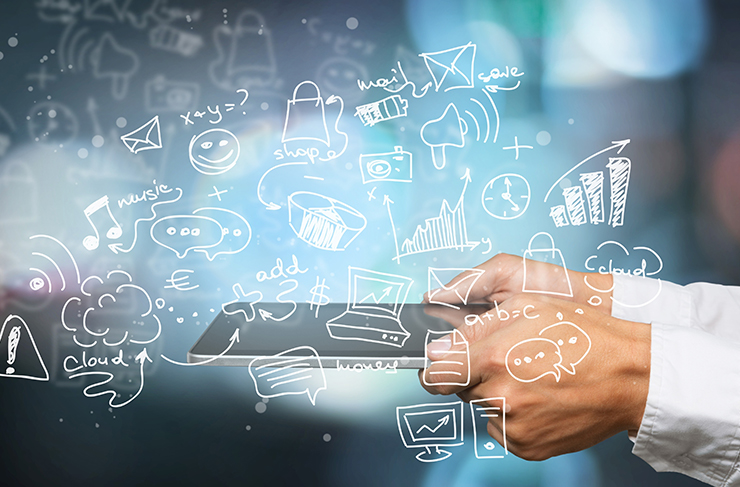 With the launch of our new website, we've made it even easier to access the news, articles, guides and resources that are relevant to your business and its cash flow needs.
With so much great content we know you won't have time to read it all, so we've compiled our ten most popular posts in one article for you.
1. The 7 deadly sins of running a business (and how to avoid them)
Our most popular blog has undoubtedly been our "7 deadly sins of running a business".  The tongue-in-cheek post highlighted seven common sins that businesses commit and offered tips on how to avoid them. Whilst nobody likes to admit their flaws, our subscribers certainly enjoyed reading about them.
Are you guilty of these 7 deadly sins?
2. SCRAPPED: Government removes restrictions on invoice finance
New government plans to crack Britain's late payments culture were announced in August. We're not surprised you couldn't wait to read about how restrictions on invoice finance will be scrapped in a move that is hoped will reduce the impact of late payment on small businesses.
Find out more
3. How I set up my business with £2 from the gutter
It's been a long time since we shared the fascinating story of how one of our readers set up his business with just £2 that he found in the gutter, but nearly two years on it's still a favourite among our readership.
Could you start a business with just £2?
4. 10 ways to fund your business
For those of you looking for a new finance facility, our blog post on 10 ways to fund your business proved very popular. Whilst many businesses have still been struggling to secure finance, we hope our post proved that there are still a variety of options available if you know where to look.
Explore the funding options
5. Characteristics of a finance director
Finance directors play a crucial role in the performance and strategy of UK businesses so it was interesting to see a report on the common characteristics of these professionals. Perhaps not surprisingly, you wanted to know if you, or your company's finance director, possess any of the traits!
Is it really possible to characterise an entire profession?
6. 99 ways to improve your cash flow
Our definitive guide to keeping your cash flowing was an instant hit. And, whilst not all 99 tips will apply to every business, there's guaranteed to be something that you haven't considered that will aid you in your bid to get your number one priority right.
Improve your cash flow
7. Why start-ups fail in first five years
Ever wondered why so many start-ups don't last? Then look no further! Our blog post looked at five factors that could contribute to business failure and offered tips on how to overcome them.
Find out more
8. Your guide to cash flow forecasting
Our absolute beginners' guide to cash flow forecasting was a hit with businesses looking to improve their financial management. Covering everything you'd need to know about the excellent money management tool, it's not surprising it was one of our most popular reads.
Read the guide
9. 5 key areas to save your business money
With rising business costs putting pressure on businesses of all shapes and sizes, benchmarking has been a popular topic in recent years. Our post, which highlighted five key areas to focus on where potential cost savings can be made, was a particular favourite.
Save your business money
10. Say goodbye to funding challenges
Last but not least, our free guide to overcoming common challenges when looking for funding proved really helpful. The eBook looked at 7 common hurdles businesses face when searching for finance and what your business can do to overcome them.
How to overcome the challenges of securing funding
So that's it – our top ten list of most popular content! But the useful information doesn't stop here.
Our commercial finance blog and resource centre offer even more guides, articles, infographics, videos and reports that you can download, read and apply to your business. Plus, there's a handy filter and search tool so you can find exactly what you're looking for.
If there's anything regarding business funding that you'd like to know more about, or are interested in exploring further, please give our team a call on 0800 9774833 or email info@hiltonbaird.co.uk, and we'll be happy to assist!