How to secure business finance in post-Brexit Britain
29/08/2016 / Comments 0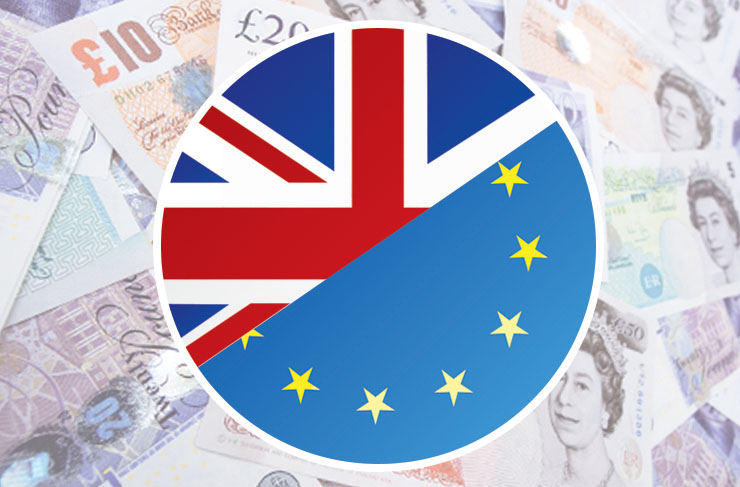 Many believed that the referendum decision would deter SMEs from making investments and achieving their growth ambitions. But, with small businesses continuing to look for growth finance, it appears that SMEs have not been rattled by the Brexit fear.
In fact, in the wake of the EU referendum vote finance enquiries have been rolling in at an increased rate, showing a real appetite for growth – even with the uncertainty surrounding our future relationship with the EU.
If your business is also hoping to secure finance in post-Brexit Britain, follow these 7 steps to give your business the best possible chance of funding application success.
1. Improve your business plan
Not all forms of funding will require a business plan as part of the application, but having a solid plan in place can help you to clarify your idea, identify potential problems, establish goals and measure your progress.
This is particularly important to keep your business on track as we wait to see what impact Brexit will have on the economy and businesses.
Armed with this information you will then have an increased chance of identifying and securing the most suitable facility for your long-term ambitions.
Plus, if you apply for traditional funding, such as a loan or overdraft, many lenders will make a decision based on the content of your business plan. Therefore, a concise, well-written and professional business plan could be the difference between acceptance and rejection.
To discover how to write the perfect business plan take a look at these tips. 
2. Know your numbers
Cash is king and, given the uncertainty that Brexit brings, it's more important than ever to demonstrate to potential lenders that you know your numbers and have considered all the key factors that could impact your cash flow.
This knowledge can be gained from realistic cash flow forecasts.
You can also use your forecasts to determine how much external funding your business requires, where this money will be invested, what your projected revenues and profits are and what assets you will need to acquire. These are all key factors that your lender will want to know when assessing your application.
Take a look at this guide for more tips on cash flow forecasting.
3. Identify your funding need
Knowing exactly what you hope to achieve with the funding you raise could help you to secure the facility that ticks every box and provides the funding and service levels that you require.
Are you looking to expand your current offerings? Do you want to purchase new equipment or machinery? Or do you simply require a cash flow boost to cover the gap created by trading on credit terms?
Whatever your funding need you may find some finance facilities are more suited to your requirements than others.
Plus, some facilities can incorporate additional services such as credit management or debtor protection. So, if you're looking for more than a cash flow boost, factor this into your search.
4. Do your research
SMEs often find themselves tied into funding facilities that aren't suitable for their needs because they aren't aware of all the options available to them.
So, it's vital to do your research and familiarise yourself with the financial options that exist and how they work to find the most suitable solution for your business.
If you know exactly what type of funding you're looking for, compare a few different lenders and get it clear in your head how the facility will work for you and what you can expect.
Unfortunately, with so many variables to consider it's not always easy to directly compare different options.
Each one will deliver a different level of service, so you need to know what you're expecting. Just remember that knowledge is power and the more information you have the better equipped you'll be to make the decision that will best support your business's goals.
To find out more about some of the finance options available download our free funding guide.
5. Have an open mind
Whilst traditionally small businesses sought funding in the form of bank loans or overdrafts, the market has evolved considerably and now offers a wealth of solutions that could be more suited to your needs.
To give your business the best chance of securing the facility that will cater for your needs it's important to consider all of the available options and have an open mind.
In these times of uncertainty making the decision to try something new may seem daunting – especially when it comes to your business's cash flow. But if this leads to securing the facility that enables you to achieve your ambitions you'll wish you took the step sooner.
6. Be realistic
Sometimes you have to spend money to make money, and as a result it might be tempting to ask for more than you need or can currently afford.
But this is counterproductive and will often lead to your application being rejected – especially when investors may be acting more cautiously as they wait to see how Brexit will change the way we trade.
The key is to be realistic. This is particularly important when compiling your cash flow forecasts. If your predictions are unrealistic you could fall behind on repayments which won't be good for you or the lender.
7. Talk to a broker
With so many different funding types to choose from it can seem impossible to realistically assess the pros and cons of each one to find your ideal solution. But by talking through the options with an expert in the field, you can easily identify the best solutions for your business's requirements.
An independent commercial finance broker will take the time to get to know your business, its ambitions and its funding requirements before using their finance expertise and connections to introduce the facilities and lenders that will best support your goals.
To find the best finance facility for your ambitions, contact our team of experienced consultants today on 0800 9774833 or info@hiltonbaird.co.uk to discuss your requirements.