Looking after your business during the Christmas period
06/12/2016 / Comments 0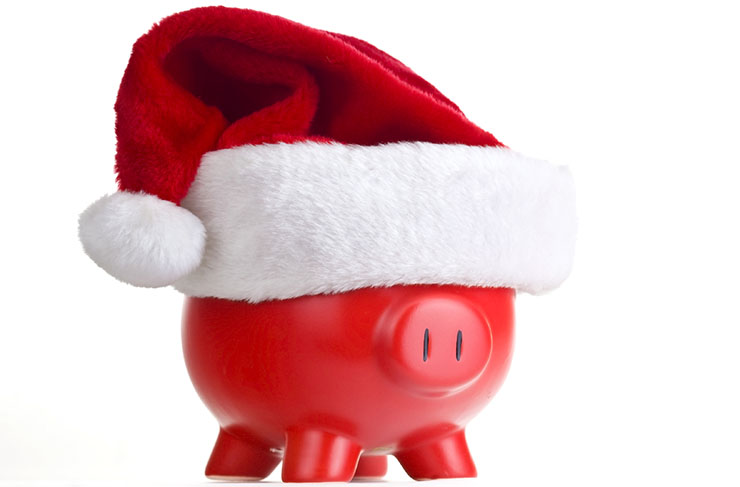 It's beginning to look a lot like Christmas, and for many SMEs, this brings its own set of challenges. With business often slowing down, staff taking holidays and offices shut, the festive period can sometimes be a handicap for usual routine.
So, to help you deliver a great result over the Christmas period, we've put together 8 top tips for festive preparation, helping you protect your business over the festive season.
#1 Plan ahead
When it comes to business continuity, people often think of office fires, severe flooding or even power cuts. But smaller elements are just as likely to impact businesses; for example, operating a skeleton staff can compromise a business in a number of ways, from the obvious inability to quickly respond to new business demands to the more obscure, such as not having keyholders to open and close the premises. With careful preparation, however, every organisation can put adequate plans in place to operate seamlessly under all circumstances.
#2 Factor in the weather
The weather at this time of year can be unpredictable, which in turn can heavily impact your business. Transport can be disrupted, pipes freeze and phone lines could go down, so it's important to have back-up plans in place in case any of these should happen, especially as response times may be reduced over the festive period.
#3 Communicate
Certain industries tend to have shut down periods over Christmas. Talk to your suppliers to check what their plans are so you don't have any unexpected surprises. And, if you're planning on closing your office, make sure your customers are aware of this. It's also a good idea to provide suppliers and customer contacts with details of how to reach staff in case of emergency, and don't forget to set up out-of-office replies, so that anyone who tries to contact you will know you're away and when you'll be back.
#4 Schedule marketing content
If you've put in lots of hard work to drive people to your website via blog posts and social media, the last thing you want is to undo it all by taking time off and leaving it untouched. With lots of different automation platforms available you can easily schedule posts to go up while you are away to keep up your hard work and continue to see the benefits on your return.
#5 Schedule payments
Don't start the New Year faced with final demand letters from suppliers with late payment charges attached. Before you set off for a Christmas break, make sure you set up and authorise payments for all your due bills. If the festive period has put pressure on your cash flow, it might be worth considering the benefits of funding solutions such as invoice finance, which can mitigate the effects of waiting longer for customer payments during the Christmas season.
#6 Get paid
December can be a particularly difficult month for SMEs when it comes to getting paid. But just because you're on holiday doesn't mean your cash flow has to be. Stepping up credit management procedures now will help to start the New Year in a stronger position.
#7 Think Green
Turn off any lights or power systems that do not need to be up and running during the festive season. Not only is it good for the environment, but it will save you money too. This is particularly important when it comes to Christmas lights. Whilst they do look pretty and add a certain Christmas cheer, try not to leave them on for prolonged periods of time as this is likely to be costly and could pose a fire risk.
#8 Enjoy it
Although sometimes as a business owner it's hard to switch off completely, remember it's important to take a break to boost your health and give you time to rejuvenate. If you have to stay connected to work over the Christmas period try to set aside one or two hours each day specifically for work, and then switch off for the rest, allowing you to enjoy Christmas away from the business so that you start the New Year feeling fresh.
From all of us at the Hilton-Baird Group, we wish you a fantastic Christmas and a happy New Year.