Industry leaders support red tape plans, but more needs to be done
09/03/2016 / Comments 0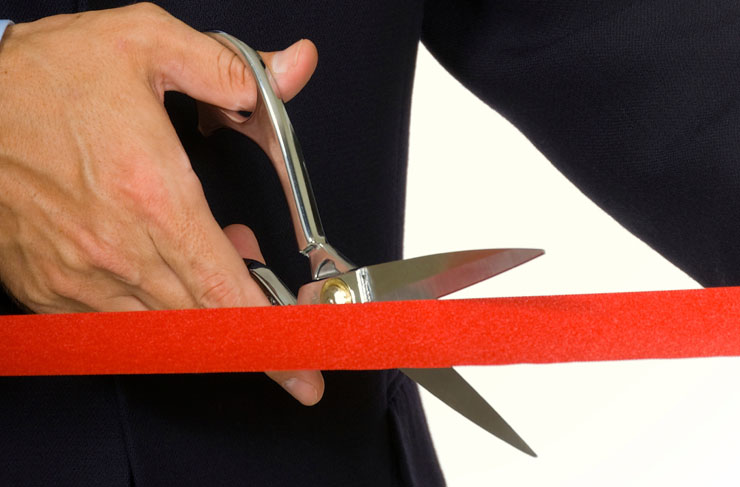 Industry leaders have publicly responded to the Business Secretary's new plans to cut red tape.
Business Secretary Sajid Javid unveiled measures that will help deliver the government's commitment to cut a further £10 billion of red tape at the British Chambers of Commerce (BCC) annual conference earlier this month. But, whilst industry leaders have spoken out in support of the announcement, there is a common feeling that more needs to be done to help British businesses.
To help drive delivery of the reduction target and build a more productive Britain, the Business Secretary announced that the 'One-in, Two-out' rule for new UK regulations is to be increased to a 'One-in, Three-out' rule. So, for every £1 of new regulation introduced, £3 will now be cut.
Also, a new review was launched to look into unnecessary burdens placed on businesses by local authorities to save both parties time and money.
Sajid Javid said: "Whenever we need to introduce new rules, we will consider their impact and make savings elsewhere. Through the Enterprise Bill, we are extending the scope of our deregulation target to cover the actions of regulators, going further than ever before to tackle troublesome red tape."
Bring tax measures into the scope of future reviews
According to the World Economic Forum, the UK already has the lowest burden of regulation in the G7 but industry leaders have highlighted further areas in need of reform.
Whilst the Federation of Small Businesses (FSB) said it was pleased by the announcement, it warned that the review should include the "burdensome tax system".
The FSB's National Vice Chairman, Sandra Dexter, said: "Our members are right behind the drive to cut burdensome red tape. They particularly support the setting of stretching targets, including the idea of requiring £3 of savings for every new £1 of regulatory cost.
"However, there is still plenty of room for improvement. Today's review excludes the complex and burdensome tax system, the most often cited example of onerous red tape highlighted by our members.
"FSB calls on Ministers to bring tax measures into the scope of future reviews, as the UK's small businesses want to see simplification of the tax system. Overall, deregulation should be proportionate, based on robust evidence, and with a clear small business focus to ensure it does not just benefit larger firms."
The better regulation net needs to be cast much wider
Tim Thomas, the Director of Employment and Skills Policy at EEF, the manufacturers' organisation, said that the announcement will receive a mixed reception from UK manufacturers.
He said: "Whilst [manufacturers] will firmly support the ambition, many will be left wondering why the big ticket items – the National Living Wage and Apprenticeship Levy to name two – won't be counted towards the target. To make the target meaningful, and one that will make a noticeable difference to manufacturers, the better regulation net needs to be cast much wider than has been signalled.
"Carving out the main additional business costs, that will bear down heavily on business in the near and medium term, will lead manufacturers to doubt the government's commitment to genuinely reducing the cost and burden of business regulation."
There is still much more to do
Executive Director of Policy at the BCC, Dr Adam Marshall, said: "While there has been real progress in stemming the flow of new regulations hitting British firms in recent years, there is still much more to do. These announcements show that the Business Secretary has been listening, and that he is determined to take further action.
"Businesses will be relieved that more regulators will now have to demonstrate their commitment to cutting red tape, and limit the burdens they place on firms who just want to get up and grow.
"A close look at the red tape generated by local authorities — a key complaint for many firms — is also long overdue.
"A tougher target of 'One in, Three out' for new regulations won't in itself end business concerns about red tape, but it will help stem the flow. It will give both politicians and civil servants pause before introducing new legislation that makes doing business more costly and bureaucratic."
What do you think? Will these new measures help British Businesses? Please share your views in the comments below.