Why it's important to check your company's credit report
23/09/2016 / Comments 0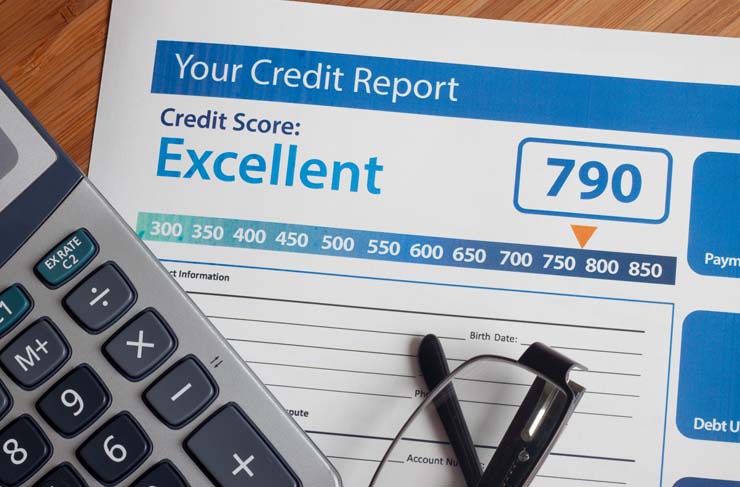 When was the last time you checked your commercial credit report? Failing to do so could be holding your business back according to Experian.
According to new research 60% of financial decision makers at SMEs never check their commercial credit report.
This could be preventing businesses from accessing finance and negotiating better deals with creditors.
To help ensure your business is in the best place financially, here we look at why credit scores are important and how you could improve yours.
How often should I check my credit score?
It can be beneficial to check your commercial credit score every six months as part of your business's planning process.  Obtaining a copy of your own report is easy and quick to do. Plus, it allows you to ensure that it accurately reflects your circumstances.
Why is understanding my credit history important?
Here are three reasons why it's important to understand your credit history:
1. Good indication of your overall financial health
Being aware of your credit score can be a good indication of your overall financial health. This will help control your budget, monitor cash flow and set good foundations for your business going forward.
2. Can help access finance
Commercial credit scores are often a key part of the application process for everything from bank loans to rental agreements and utility packages. Therefore, having a good credit score can be the difference between being accepted or rejected for finance.
3. Negotiate better deals
If you are considered to be less of a risk you are much more likely to be able to negotiate lower prices and better terms.
My credit score is low. What can I do to improve it?
If your credit score is lower than expected there are several steps that you can take to manage and improve how you are perceived by suppliers.
1. Make an effort to pay all of your invoices on time.
2. Always file annual returns and financial accounts on time.
3. Avoid County Court Judgments (CCJs) where possible. If one does occur, ensure it is settled within the month.
4. Keep an eye on your personal finances too. If your business has limited financial data, lenders can take company directors' personal credit histories into account.
5. Always inform your utility suppliers if you move premises and ensure that all bills are paid in full.