Taking stock after Brexit: How should businesses react?
29/06/2016 / by Evette / Comments 1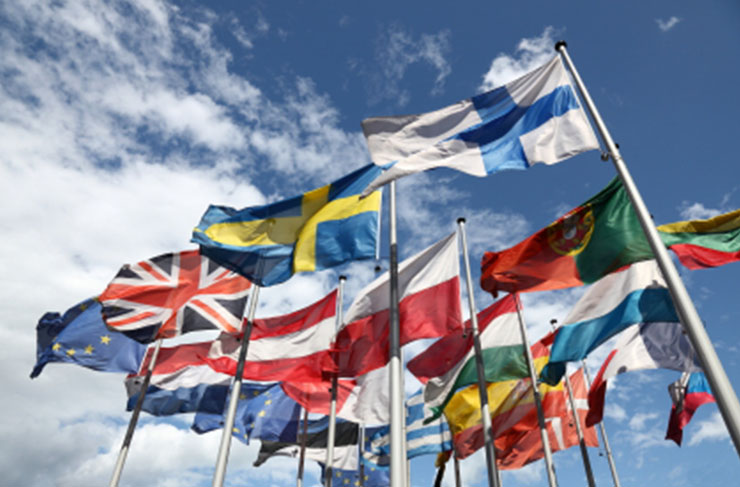 While we knew that a vote to leave the European Union would have deep ramifications on the UK and Europe as a whole, few could have predicted quite how immediate the impact would be.
Sterling began to plummet as the first two results came in from the north-east, as it became apparent that the Leave campaign were wildly exceeding expectations in what was predicted to be a close verdict.
The FTSE exchange has since swung violently and the UK's credit rating downgraded, while attempts to reassure the markets from the Chancellor, George Osborne, and Bank of England Governor, Mark Carney, didn't have the instant impact they had hoped for.
Then there's the political scene. The Prime Minister resigning, severe fractions in the Labour party and likely leadership battle – plus the prospect of a General Election and a second Scottish independence referendum – will have done little to calm matters down. There's going to be plenty of uncertainty for some time yet.
A lot of businesses have asked us for our verdict on this outcome and this almost feels like an impossible question to answer. There's still so much to determine and to be decided before the true and full impact on businesses and the wider economy can be accurately assessed.
Whether you voted to leave, remain or not at all, the results are what they are and the only thing that matters right now is the elements within our control. For businesses, that is to prepare for whatever may come and ensure that they are in the best possible position to be able to ride out any waves or storms of change.
What we learnt from the last recession is that uncertainty is a key influencing factor on the prospects of businesses and the economy. Some investment decisions will naturally be put on hold (or remain on hold for many), and it can be difficult to summon the confidence to make bold decisions given the uncertainty which looms.
What's of paramount importance is that businesses retain a sense of perspective and positivity.
It doesn't appear as though everyone's favourite new term, Article 50, will be invoked anytime soon, at which point a total exit from the EU will still be two years away. Life goes on, trading goes on, challenges will crop up and opportunities will present themselves. The key for businesses is that they have the ability to evolve and adapt when necessary.
What the last recession also taught us is that cash flow should still be regarded as the number one priority for businesses. Ensuring a strong cash flow will allow you to seize any opportunities that do come your way and also overcome any unexpected bumps along the way.
Quite simply, the decision to leave the EU is the biggest political and economic decision in the UK's recent history, which makes second-guessing how the future will look almost impossible. Our focus has to remain on the matter in hand, the elements we are able to control and working hard to minimise any adverse impacts.
It's inevitably going to be a long road ahead.