HMRC cracking down on overdue tax bills
14/09/2016 / Comments 0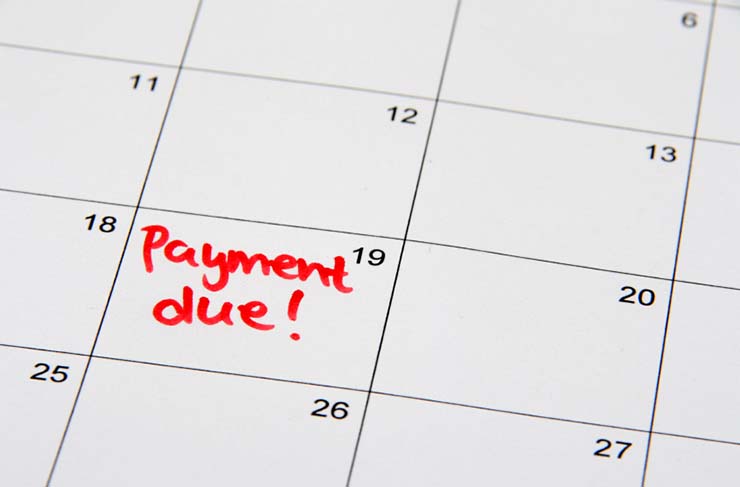 HM Revenue & Customs (HMRC) are cracking down on overdue tax bills by using increasingly aggressive methods to recover the debts, new research suggests.
According to Funding Options, British businesses racked up £42.6 million of outstanding debt over the last year, forcing HMRC to seize 1,592 assets, an overwhelming 145% increase from 2014/2015.
Under a power called 'taking control of goods' HMRC can seize assets in order to settle debts from businesses that have been unable to pay their overdue tax bills. The assets seized are then sold at auction in order to recover the money owed to HMRC.
Businesses are given seven days following a visit from a Bailiff to pay their overdue tax before their assets are seized.
However, the sharp increase in the number of cases last year suggests that, despite this warning, businesses are still struggling to find necessary capital to make their payments.
And, given that the seized goods often achieve a far lower price than expected, many businesses are left with fewer assets and still indebted to HMRC.
Why businesses are struggling to meet their tax commitments
There are a number of reasons why businesses might be struggling to meet their tax commitments.
With economic uncertainty, late payment and rising business costs all putting pressure on cash flow, small businesses in particular are really feeling the squeeze.
Most businesses plan ahead and put money aside throughout the year to be able to pay HMRC.
But when faced with an unexpected cash flow shortage through late payment or an unusually high bill, companies are often forced to dip into this fund for other business costs leaving them unable to make their tax commitments on time.
Also, some businesses are quick to place some of the blame on HMRC. The tax system can be complex and, as a result, many businesses attempt to contact the agency for help. But when they do they're often kept waiting on the phone.
A recent poll by Simply Business revealed that 96% of respondents had been forced to wait in a phone queue when calling the agency.
And according to the National Audit Office calculations earlier this year, these waiting times are costing small businesses some £97 million per year, which will be doing little to help those already facing cash flow shortages.
How to raise finance to pay your tax bills
Fortunately, there are plenty of options that could help to free up cash for businesses who need to meet their tax commitments on time.
For example, invoice finance releases cash that's tied up in unpaid invoices within 24 hours of their issue to improve cash flow.
This allows businesses to easily overcome the cash flow gap between providing a service and getting paid, providing the necessary working capital to meet tax commitments before you receive payment from your customers.
Asset finance is another popular funding option for businesses looking to access working capital in order to meet their tax commitments.
Through asset refinance businesses can release funding tied up in existing assets by selling a piece of equipment or machinery to an asset finance provider, before leasing it back in return for regular rental payments.
These are just two of the many options available to businesses looking for a cash flow boost in order to pay HMRC.
The funding market has evolved substantially in recent years providing businesses with a multitude of options.
To discuss your requirements with one of our expert funding consultants and find the best facility for your needs contact us today on 0800 9774833 or info@hiltonbaird.co.uk.