What does the future hold for British engineering?
24/05/2013 / Comments 0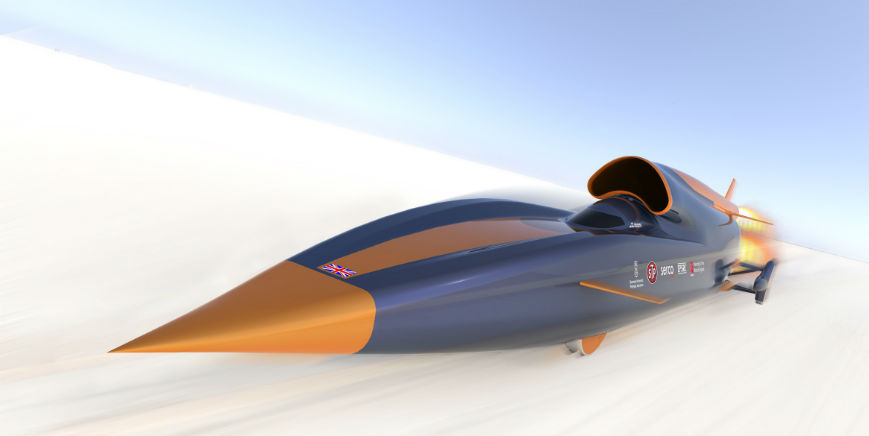 The shortage of engineers in the UK has been labelled a "disaster" by the man spearheading the latest project to break the world land speed record.
Richard Noble, project director of Bloodhound – which Hilton-Baird Financial Solutions introduced to a factoring facility in 2009 to help the project overcome the short-term cash flow shortfalls it had encountered – also said that Brits needed something to "excite" them to convince them to pursue a career in engineering.
He said: "The country is in a terrible mess and can only produce 30,000 engineers which is a disaster and very serious. A lot of big companies have been running education programmes but it needs something to excite them."
The Bloodhound project hopes to smash the current 763mph record by breaking the 1,000mph barrier in 2015. Mr Noble, who is overseeing the project move to larger premises to assist with the build and testing process, hopes his work will inspire young people to take up careers in science, technology, engineering and mathematics (Stem).
Last September, the Royal Academy of Engineering said that 100,000 Stem graduates are needed each year just to maintain the status quo. Only 23,000 engineers are currently graduating each year, with India and China producing eight and 20 times as many respectively.
The director of engineering and education at the Royal Academy of Engineering, Professor Matthew Harrison, suggested that something needed to be done to address the shortfall.
He said: "Engineering firms are crying out for engineers. They can't get the people they need. Although they have been very very vocal about the subject it has not translated into public policy yet."
We want to hear your views on this. How much of a problem do you think this spells for the UK and, if you are one of the engineering firms desperate for new recruits, how do you think this decline can be addressed?