Should the business finance sector ditch the jargon?
11/10/2016 / Comments 0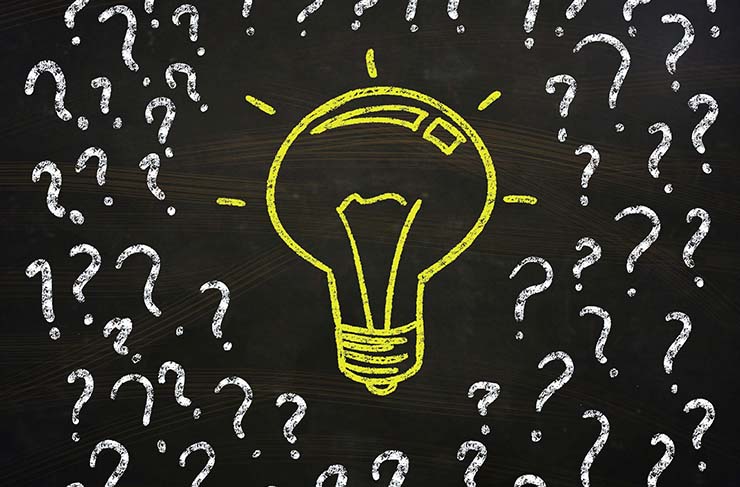 Confused by complex sentences? Perplexed by long paragraphs? Or thrown by technical terminology? You're not alone, according to a Bank of England analyst.
Jonathan Fullwood, a member of the Bank's advanced analytics division, has warned that the jargon and complex writing style used in the finance industry risks worsening the "great divide" between funders and the public.
He analysed a selection of financial reports and terms and conditions issued to customers by four UK banks and found that these were much harder to understand than tabloid newspapers, political speeches and Jane Austen novels.
Mr Fullwood said: "Those writing in the financial industry tend to use long words.
"They put those long words in long sentences. And those long sentences in long paragraphs. The longest sentence we found in our sample of Bank of England documents contained 77 words."
He argued that this is unnecessary and improvements in readability should be welcomed – and we agree.
Here are 5 reasons why we think both businesses and funders could benefit from clearer communication:
1. Increased accessibility
The terminology and language style used by funders at present could be accused of alienating some businesses.
However, tailoring communication to be understood by a broader audience will increase accessibility, giving more businesses the ability to secure funding solutions suitable for their needs.
2. Bridges the gap between funders and businesses
The current divide between funders and businesses could be attributed to poor communication.
By increasing clarity, communication will inevitably improve. This is likely to reduce this divide so that more businesses would be encouraged to interact with funders.
3. Rebuilds trust in the financial sector
Unfortunately, scandals in the finance sector have left a lasting impact on levels of trust.
But many business experts believe that, by improving clarity, this trust can be rebuilt as businesses and the public will know exactly what they're getting into, leaving little room for surprises.
4. Prevents businesses from getting tied into unsuitable facilities
When businesses struggle to understand the technical terminology used by funders the correspondence might as well be in a foreign language.
This inability to understand fully what is being offered can lead businesses to secure facilities they would have otherwise turned down.
By improving clarity and communication there is less risk of businesses accepting terms and conditions or agreements that aren't suitable for their needs.
5. Allows easier comparison of facilities between funders
Not only do funders use confusing terminology, often the terms vary from lender to lender. This makes it challenging for businesses to compare multiple options.
This can be particularly frustrating during the benchmarking process when businesses want to easily be able to see if they're still getting the best possible deal for their requirements.
By ensuring all funders use consistent terms it will become easier for businesses to understand each offering.
---
Until the finance sector commits to improvements in communication it's vital that businesses take the time to fully understand their options. This will ensure that they don't get tied into an unsuitable facility.
Don't forget to check out our glossary of common financial terminology we hope you'll find useful.
As an independent commercial finance broker we can assist in this process by using our expertise to help you understand your options. This ensures that you find a funding facility that will tick all the right boxes in terms of funding level, service and cost.
Contact our team on 0800 9774833 or info@hiltonbaird.co.uk to discuss your requirements with one of our experienced funding consultants.
What do you think? Do funders need to improve their language? Please share your thoughts in the comments below.