Autumn Statement: All you need to know
28/11/2016 / Comments 0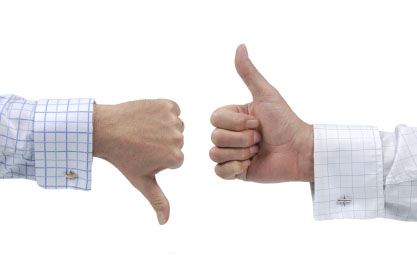 Chancellor Phillip Hammond has delivered his first and last Autumn statement, addressing the budget post Brexit.
He pledged considerable investment to secure Britain's future in the face of uncertainty, increasing the government debt in the short term, leaving Osborne's targets behind.
We take a look at the national reaction here, and the key changes you should be aware of.
£23bn investment to close UK's "shocking" productivity gap
After it was shown the UK significantly lags behind other industrialised nations in terms of productivity, Hammond announced heavy investment in housing, transport, research and development and digital communications. These methods will ease tension for overcrowded areas and theoretically reduce house prices.
National Living Wage up by 30p
April 2017 will see the new National Living Wage increase from £7.20 to £7.50. According to Hammond this will save the average full-time worker £500 per year.
Other household benefits include a freeze on fuel duty, and letting agent fees scrapped.
£1bn broadband investment
UK to be a 'World Leader' with forthcoming full-fibre network, which will improve speed, security and reliability.
New fibre digital infrastructure will receive 5-year 100% business rate relief
Start-ups protected
Pledging to retain technology start-ups in his speech, the Chancellor outlined investment strategy in research and development, as well as £400m to the British Business Bank towards seed venture capital funding.
Export finance funds
Exports from British companies are set to be made easier through a doubling of the UK export finance capacity to £5bn. This increase in capacity for individual market support will boost business growth and UK credibility.
Employee benefits are changing
From April 2017 salary sacrifice schemes are eligible for taxation, just as cash income is. These changes were said to be brought about to level the consumer prices for all. Exempt are pensions, childcare, ultra-low emission car schemes and Cycle to Work.
Tax loopholes closed
In an attempt to crackdown on large companies such as Starbucks avoiding to pay their fair share of tax, efforts to reduce diverted profits from overseas activity will hope to eliminate this practice.
In addition, corporation tax will be cut from 20% to 17%, and the tax-free personal allowance will rise to £11,500 in April and £12,500 by the end of parliament.
The Autumn Statement replaced with Spring Statement and Autumn Budget from 2017.
Hammond believes economic stability is enhanced by minimising fiscal policy changes. He has therefore decided to move the Budget to the Autumn from next year, meaning tax changes can be announced in advance of the start of the tax year, and the much-maligned Autumn Statement will be scrapped, with a much smaller Spring Statement commencing in 2018.
So what does it mean for you and your business?
• Better investment
Great news if you're a start-up, even better if it's in tech. The Venture Capital Fund availability will significantly increase your chance of getting funding to facilitate your business growth on British soil.
Extra investment in research and development reveals the government values the technology industry, by attracting talent to the UK with the right facilities in place.
• Fast-track success
Improved productivity rate, particularly in transport and digital communications, is hoped to benefit businesses in the UK.
• Access a wider market
The boost in export finance funds will enable shipping overseas for less, and to a wider market, with the increase in currency trade.
• Connected
Improved internet and 5G network set to maximise web user experience, enabling new advanced technology to market and engage with consumers. Communication will be transformed as reliability and availability increase.
• Fuel
The freeze in fuel duty will help keep costs down for businesses.
HOWEVER
• Increased living wage may deter small business owners from expanding workforce.
As the only post-Brexit statement of its kind, it certainly did leave traces of uncertainty, and sobriety, picked up by the media shortly afterward.
Many cited the speech echoed 'doom and gloom' with the chancellor playing it safe, others commended the confidence and assessment of the UK's future for the long term as a stable and measured outlook.
Notably, the absence of key issues such as the NHS and education prompted response from the former deputy prime minister Nick Clegg as a "failure to hide that Brexit would make the UK poorer, with less money for hospitals and schools".
Overall the response to increased investment was agreed as a positive boost for the economy, however many are still unaware how these investments will benefit them throughout these uncertain economic times.
What are your thoughts on the Autumn Statement? Will it affect your business? Let us know in the comment section below.