ANALYSIS: Appalling tactics blurring Brexit debate
27/04/2016 / Comments 0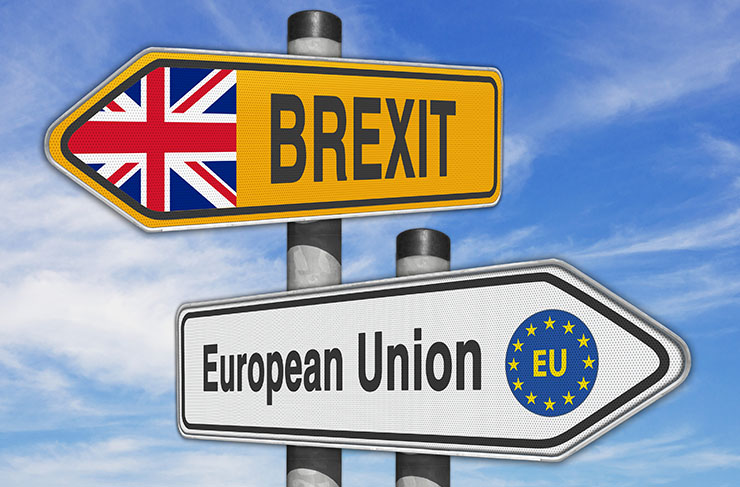 When business owners go to cast their vote in June on whether to remain in the European Union they will be required to carefully consider what the Brexit will mean for them, their company and their country in order to make the right decision.
But, with both sides of the debate accused of scaremongering, there is a strong lack of clarity on what will actually happen after a decision is made, confusing business owners at a time where they need certainty in order to prepare and protect their businesses.
Widespread uncertainty
Unfortunately, the sad truth is that it's impossible to know what will happen if the UK votes to leave because there is no comparable situation to learn from. So all of the potential eventualities we are hearing about, from both sides of the debate, are simply guesses and must be taken with a pinch of salt. 
For example, recent Treasury research claimed that if Britain leaves the EU it would cost each family £4,300. Whilst most economists have agreed that leaving the EU would cost the UK economically this figure is an unhelpful red herring and doesn't really tell us what families will experience at all.
The figure is based on a Treasury prediction divided by the number of UK households, and does little to show how each household will be affected as economic changes do not affect everyone in the same way.
And, let's not forget that in the event we do vote to leave, negotiating the details of the withdrawal alone could take up to two years, so it could still be quite some time before we know the true impact of the decision.
Exaggerated arguments
That said, business owners still need to hear both sides of the argument in order to make an educated decision on June 23rd.
However, instead of informing the electorate on the pros and cons of our membership, both sides of the debate have been accused of using appalling and ridiculous tactics to exaggerate the economic arguments of Britain's relationship with the EU.
The pro-EU side has been accused of wildly exaggerating fears of leaving the EU, whilst it's been suggested that the leave campaign has been over-simplifying the potential benefits of leaving.
Former Bank of England Governor Lord King has publicly criticised the debate. He said: "I think it's very important that people should not exaggerate the impact, either of staying in or of leaving.
"I do worry that people on both sides treating this as a public relations campaign rather than as a debate on the future of our country are inclined to exaggerate because they feel they are selling a position.
"What is more important is that we have a calm and reflective debate about the role of Britain in Europe."
Investment and hiring decisions hit
Perhaps unsurprisingly, as a result of this scaremongering, businesses have been holding back on investment and hiring decisions.
Figures released today by the Office for National Statistics confirmed that economic growth slowed during the first three months of the year. Meanwhile, UK unemployment rose by 21,000 to 1.7 million between December and February – a figure that the work and pensions secretary has blamed on the looming EU referendum vote.
Stephen Crabb told the BBC: "Mark Carney, the governor of the Bank of England, has also said that the question mark hanging over Britain's relationship with the European single market is having a real-terms impact on the British economy and impacting on sterling exchange rates, impacting on investment decisions.
"There will be companies right now today who have been looking at major investments into the UK who are hanging back and considering whether that's the right thing to do. So, of course, that will have an impact."
What do you think? Please share your views in the comments below.