The 8 superpowers of a great commercial finance broker
20/06/2016 / Comments 0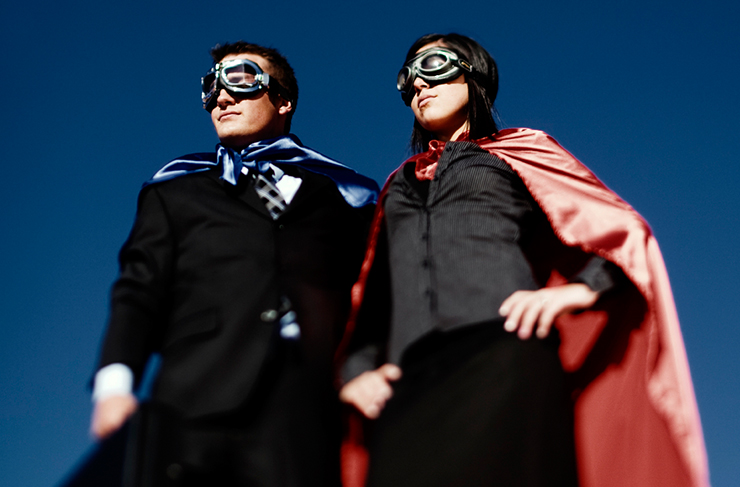 Not all heroes wear capes or colourful tights. They haven't all been bitten by a spider, fly or carry a shield. They don't fight adversaries plotting to destroy the world or wreak havoc. And they don't (always) end up with the girl.
In the business world, heroes come in a different form. They are usually perfectly normal, have a mortgage and dress appropriately. But this doesn't make them any less important to society.
As business owners look for ways to grow and expand their company, it isn't always easy to do so without access to vital funding. But, in this instance, a commercial finance broker can be the unlikely hero businesses need to unlock capital and help you to reach your potential.
And to prove it, here we look at 8 reasons why a good broker really can be your hero.
1. They can help you secure vital business finance
A commercial finance broker's main aim is to help you secure the business funding that you need in order to meet your goals. Whether you want to purchase new machinery, buy a business or simply bridge a cash flow gap a broker will help you secure the finance required.
2.  They can save you valuable time
With so many products and providers to choose from, the search for business funding can consume a great amount of your business's time and resource. A broker can help take this pain away by quickly identifying the solution that fits so that you can concentrate on running your business.
3. They have insight into the entire finance market
Whilst a bank manager will only be able to discuss products that they offer, an independent broker will objectively assess the entire commercial finance market and concentrate on sourcing the best deal for you. This is crucial to securing the facility that ticks all the right boxes.
4. They can explain all the financial jargon
With a multitude of options available, and lenders often using confusing terminology and varying how they structure and price their facilities, it can be challenging to identify the right solution for your business. But a broker has expertise in this area and can help explain any jargon you come across.
5.  They have access to decision makers at a variety of lenders
With a bulging contacts book, a good broker will have access to decision makers at a large number of lenders. This means that they can easily compare a wide range of products and services to increase the likelihood of your business securing the most suitable solution for its needs.
6. They will find the best deals for your business
Recognising that every business is different, a good broker will take the time to fully understand your business and its funding needs and challenges in order to identify the most suitable facility, taking into account a range of factors such as funding, service, relationship and cost.
7. They can help your business reach its potential
Every business needs access to cash in order to reach its potential, and a broker will ensure you have the optimum facility in place to do that. By then keeping your broker updated as your business evolves, you can ensure your businesses continues to benefit from the most appropriate solutions to aid your success.
8. They care about you and your business
A good commercial finance broker won't just stop once they've helped you secure a new funding facility. They'll keep in touch to help you work through any initial teething problems and make sure your funding continues to work for you in the long term.
As a wholly independent commercial finance broker, Hilton-Baird Financial Solutions can work with your business to find the most suitable funding for its needs. Contact us today on 0800 9774833 or info@hiltonbaird.co.uk to see if we could be your hero.