8 key questions to help you choose a commercial finance broker
26/10/2017 / Comments 0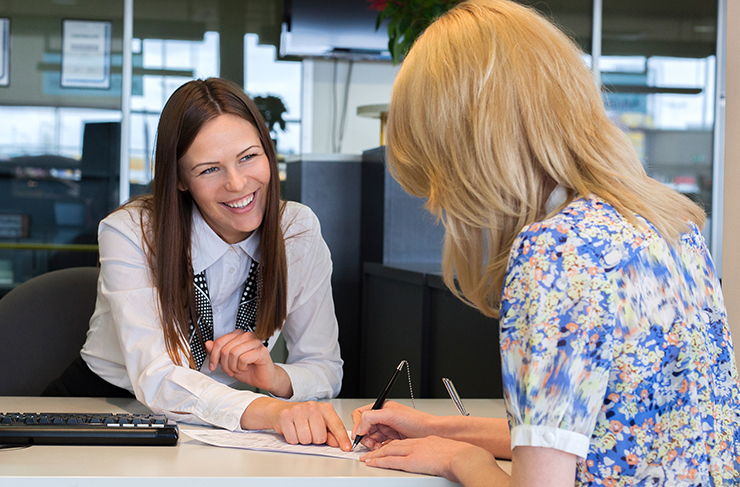 When it comes to identifying and securing the most suitable funding for your business, a commercial finance broker can be a huge help. But choosing the right one to support your business can be challenging.
Here are eight questions you should put to your potential – or even your current – finance broker to ensure you're getting the best support for your business's needs and ambitions.
 1. Do you understand my industry?
Every industry is different from the next, with varying challenges and sales patterns. But most importantly, a business in one sector will have vastly different funding requirements than a business in another. A commercial finance broker that knows your industry and its challenges can be helpful in finding a funder that is suited to your ongoing requirements.
2. Do you specialise in the funding product that I'm looking for?
If you are looking for funding to fulfil a specific requirement, such as to improve cash flow, buy plant and machinery or to purchase a property, it could be beneficial to work with a broker who specialises in this area. This specific expertise will ensure you get the facility that is best suited to your goal. However, it can also be beneficial to talk with a broker who has wider industry knowledge as they could highlight other suitable facilities which you might not have thought of or initially dismissed.
3. Are you independent?
Some brokers are part of larger financial organisations and as a result may be restricted with or influenced by what they can offer you. In contrast, an independent broker will objectively assess the finance market and concentrate on sourcing the best fit for you and your needs. This is crucial to securing the funding facility that ticks all the right boxes.
4. How long have you been operating?
Whilst trading time is not directly correlated to success it can be a good indicator of how successful they are and how much experience they have of matching businesses with the right funders. Don't just take their word for it though. Take a look at their testimonials, success stories and social media profiles to gauge what others thought about their services.
5. How many lenders do you work with?
Comparing a wide range of products, services and providers will increase the likelihood of your business securing the most suitable solution for its needs. Therefore, it's essential that your chosen broker works with a large number of lenders. A good broker will go one step further and have direct communication with the decision makers. This ensures your company can be put in contact with the right person and often speeds up the application process.
6. What involvement do you have after my funding has been secured?
A good broker will keep in touch after your funding is secured to ensure that you are happy with the transition and that everything is running smoothly. This relationship will continue as your company evolves so that continue to have the best funding support for your changing needs.
7. Are you regulated?
Brokers who are authorised and regulated by the Financial Conduct Authority are subject to codes of conduct and disciplinary procedures that ensure they operate to the highest standards. It could also be beneficial to check for associations and affiliations with the leading industrial bodies that are relevant to their field of expertise, for example UK Finance, the National Association of Commercial Finance Brokers (NACFB) and the Finance and Leasing Association (FLA).
8. What are your fees?
Different brokers charge different fees for their services. Some will be remunerated by way of commission from the funder, others will take a one-off fee from the client. Some even offer their clients the choice. The important thing here is transparency. You'll want to know exactly what the fee is and how it is paid so that there are no surprises down the line.
To see how Hilton-Baird Financial Solutions can assist your business as a leading finance broker, call 0800 9774833 or email info@hiltonbaird.co.uk.