7 ways to stop summer stifling your cash flow
02/06/2016 / Comments 0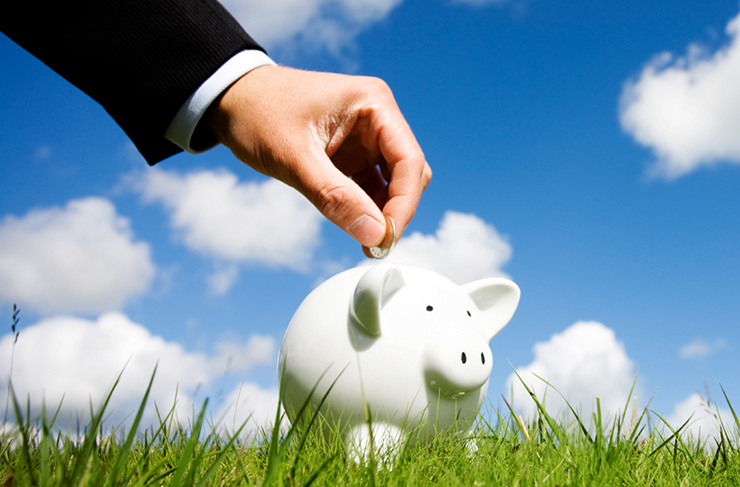 With trading activity often slowing down in the summer and holidays causing staff shortages and payment delays, the warmer months can put significant pressure on working capital.
In fact, according to new research from Hitachi Capital Invoice Finance, SMEs are more likely to seek additional funding during the month of July than at most other times of the year.
So, to help your business alleviate the pressure on cash flow during the summer months, here are 7 tips to boost your working capital.
1. Improve cash flow forecasting
Cash flow forecasting is a vital money management tool, as failing to keep an eye on exactly what is coming in and going out at all times can leave you unable to meet your commitments during difficult periods. If you experience a dip in trading activity during the summer months, disciplined cash flow forecasting will allow you to plan ahead in plenty of time and make the necessary adjustments to ensure you stay on top of your money.
Always remember that while your income might rise and fall throughout the year, your business will have plenty of fixed costs that remain constant. The last thing you want to do is end up having to dip into cash reserves that have been set aside for other business expenses as this will simply store up cash flow problems for the future.
2. Delay non-essential expenditure
When cash flow is tight it's really important to monitor your spending and cut back on any non-essentials. Obviously your regular commitments such as bills and taxes need to be paid, but when it comes to other expenses it can be easy to overspend on unnecessary items.
To decide how important a purchase is you can ask yourself the following questions. What impact will it have on your business? Is it necessary for success? And do the ends justify the means?
Using the answers to these questions you can then prioritise the purchases into an order whereby those that will have the greatest positive impact on your business are at the top.
If you find that you really need a certain piece of machinery, for example, but your cash flow forecasting shows you don't have the necessary funds, it's really important to source the best funding for your specific need.
3. Seek cash flow finance
Another way to keep your cash flowing all year round is to source cash flow finance. This will help bridge the funding gap between paying your suppliers and getting paid, so that even when payment from customers is slower you still have the necessary working capital to meet your own commitments.
Invoice finance achieves this by releasing up to 90% of an invoice's value within 24 hours of its issue. The remainder is then passed across once payment is received from the customer, less the invoice finance company's fees. This allows businesses to free up working capital ahead of receiving payment.
4. Diversify
If you operate a seasonal business, diversifying your product or service offering to cater for your slower periods could help to keep cash flowing all year round. For example, if you sell woolly hats in winter try selling caps in summer. Or, if you own a shop that is empty, could you rent it out for events?
5. Plan for holidays
If your customers shut down during the summer months or the person in charge of paying you decides to take a summer holiday, your invoices may take longer than usual to be paid which can put increased pressure on your cash flow. So it's vital to plan ahead for the holidays and make sure you know exactly what your customers' plans are. If the person in charge of paying you will not be around to make a payment in time, find out who has been tasked with dealing with payments in their absence.
6. Adopt seasonal payment incentives
It can also be beneficial to adopt seasonal payment incentives – such as discounts – to encourage your customers to make prompt payments in months where collecting payment is often harder. Whilst this may seem like an odd thing to do as you'll be bringing in less money, sometimes it can be more beneficial to be paid the majority of an invoice's value early than receiving the full amount outside of terms.
7. Manage your staff more effectively
Often, employees can be a business's biggest expense, so it's important to always ensure you manage them effectively so that you're not wasting any labour costs. If your trading activity has slowed down and you find your staff don't have enough work to keep them busy you could invest in some additional training to top up their skills. Or, a team building exercise could be a good way of getting all your staff to work together more efficiently.
On the other hand, if your trading picks up but your staff are off on holidays you could find the remaining employees are overstretched. This not only dampens morale but it can also have a negative impact on the quality of your product or service. So, try to stagger staff holidays so that you always have enough internal resource. Or, consider hiring temporary workers to pick up some of the workload.  
If you're struggling to maintain a healthy cash flow we could help find the most suitable solution for your needs. Contact us today on 0800 9774833 or email info@hiltonbaird.co.uk.