7 top tips to generate new business in 2017
04/01/2017 / Comments 0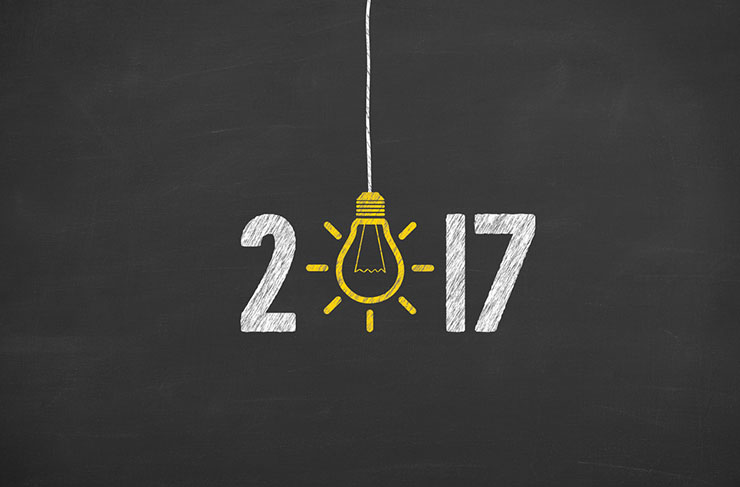 As we recover from the busy festive period and welcome in the New Year, as a business owner the challenge for the forthcoming year is to keep your company moving in the right direction.
Naturally, starting January on a high note encourages positivity and contributes to further success throughout the year. But do you have a defined strategy for generating new business?
Below we have listed some simple steps to help break through the post-Christmas slump, and make a great start to 2017.
1. Focus on your core business
Before you can even begin to think about growing your business you need to make sure you have solid foundations in place. At the heart of your company is your core product or service offering, and this is what you are all about. Customers come to you for a reason – and you need to make sure that you're delivering whatever it is to the best standards you can, rather than spreading yourself too thinly across a wide range of products and services. Only once you have perfected your core business should you consider reaching out and expanding.
2. Spread the word about your services
Word of mouth is vital for the success of any business, whatever its size. So asking your happy customers to provide an endorsement about how they found your services useful can provide a lot of value, giving prospective customers the confidence they need to make that order. Don't be afraid to shout about them either – adding them as cases studies on your website, your press releases or any marketing collateral can really help spread the word about your business.
3. Keep in touch with existing customers
Staying in the front of existing customers' minds is essential for repeat business. Just because they've already used your services, it doesn't mean they don't need you anymore. If anything, post-sale is a great opportunity to build even more trust with your customers and urge them to remain loyal to your brand. Sending informative newsletters is a great way to retain their attention, whilst establishing your business as an authority in your specialist area. Also, you could try more blunt emails along the lines of "can we help you again?" to jolt existing customers into reusing your services.
4. Find new places to sell
The world is a big place with endless possibilities so it's vital you explore as much as you can to win new business and bring in the money. Does your website have the right content and is it attracting visitors? Are you on social media? Does your industry have any specialist magazines? Would any local businesses be interested in promoting what you do? These are all areas that could make a big impact on your sales. You don't have to break the bank to get new customers; so get creative.
5. Get social
Social media platforms such as Twitter, Facebook, Google+ and LinkedIn provide a free stage for you to promote what you do and why we as customers should choose you to do it. The evolution of smart phones means you can be updating on the go and can even schedule posts to go out in the future using the likes of HootSuite. As well as providing a new channel for you to sell in, social media adds the value of showing you are aware of new technology, that you're moving with the times and also that you have a human side. By revealing the people behind the business you can have real-time and ongoing conversations that perhaps traditional sales methods do not allow.
6. Diversify products and services
As your customer base grows so will their needs, so offering complementary products and services to your already established offerings could help generate cash through additional sales, often without the need for substantial investment. You could look at what your competition are doing to generate some ideas. However, any diversification or additional sales will need to be carefully considered as this extra workload or investment may worsen cash flow problems in some instances.
7. Be able to satisfy new orders
It's all very well securing new sales and quoting for new contracts, but it's vital you have the ability to fulfil them without creating a cash flow shortage. We've seen a number of businesses overtrade in recent months, so you must ensure you have the funding in place to support this growth. Some working capital facilities, such as invoice finance, are designed to release cash as your business grows so that you can always pay suppliers on time – even securing early settlement discounts – and deliver your products and services on time. Click here for more information about how invoice finance could help your business.
Have you got any more tips? If yes we'd love to hear them. Please share your views in the comments below.