7 early-morning traps that ruin your productivity (and how to avoid them)
06/04/2016 / Comments 0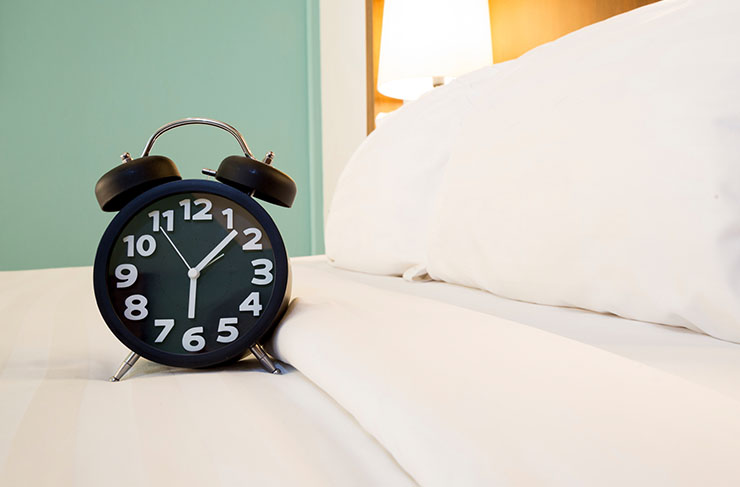 The first few minutes of your workday can determine how productive your whole day will be. So, to set yourself up for a successful day, here's our list of what not to do first thing in the morning.
1. Skipping breakfast
There's a reason breakfast is the most important meal of the day – it provides you with the energy and nutrients that lead to increased concentration throughout the day. Without it, you'll be missing out on some of the vital ingredients for success. So, try to eat something every morning without fail, whether you're in the office or off to an important meeting.
2. Arriving late
Whether you sleep in, get stuck in traffic or your train is delayed, by arriving at work late you could be ruining your workday before it's even begun. Not only will arriving late look bad to your colleagues and clients, it will make you rush unnecessarily and sabotage the rest of your day.
So, try arriving as early as possible. You could set your alarm for earlier than usual or leave your house ahead of schedule, whatever it takes to start your day right. By setting a good example to the rest of the company, it could encourage your staff to follow suit, too.
3. Ignoring your colleagues
Failing to greet your colleagues each day could be giving you a bad impression that will stick for the rest of the day – potentially even longer. Not saying hello can make you appear moody, unapproachable and lacking in social skills, all of which undercut your managerial status. 
So, make sure you take a few moments to catch up with everyone at work. Make an effort to speak to someone you've not spoken to in a while, ask how their weekend was or see how they're getting on with their work and what they have on for the day. At the very least, a quick "good morning" with a smile as you head to your desk can be all that's needed to set a pleasant tone for the rest of the day.
4. Clearing out your inbox
Whilst checking and replying to all your emails first thing can make you feel like you are being productive, it can actually have the opposite effect on your day. As the day goes on your energy and productivity will start to flag, so it's important to focus on high-priority tasks first to make the most of your optimum productivity levels.
Instead of wasting energy on an overflowing inbox, quickly scan and prioritise your emails, respond to anything urgent and then schedule some time in later in the day to answer the rest.
5. Not following a schedule
Launching into your workday without an idea of where the day is headed could be setting you up for disaster later. After all, nobody likes to be caught off guard by a 10-minute reminder for a meeting when you're in the middle of something important.
So, before you get started review your calendar and write a list of your top priorities and must-dos for the day. This way you'll never be caught off-guard.
Plus, if you spend too much time deciding what to tackle next you'll have less mental energy left to actually get some work done.
6. Multitasking
Multitasking is second nature to many business owners. With so much to do it can be tempting to try and do a million different things at once. But this juggling can be a waste of your energy and hurt your performance on the priority tasks, especially first thing in the morning. So, try to focus on one task at a time and delegate where possible.
To make the most of your early-morning energy levels try and do the tasks that require considerable focus and concentration first.
7. Feeling negative
Negativity can be a serious drain both on your own energy and that of your colleagues and staff. It can also distract you from the tasks you need to get done, so don't let negative thoughts sabotage your day.
Whether you had a horrible journey to work, or had a fight with your partner, it can be beneficial to put those negative thoughts to one side and revisit them later if needed. But if they relate to your business – perhaps you've got an important sales pitch coming up or you're worried about the company's performance – tackle them head on and put the steps in motion to prepare and improve. It's far better than letting them build up.
What do you do in the morning to set yourself up for a successful day? Please share your tips and tricks in the comments below.