6 ways to convince a bank to say yes
15/02/2017 / Comments 0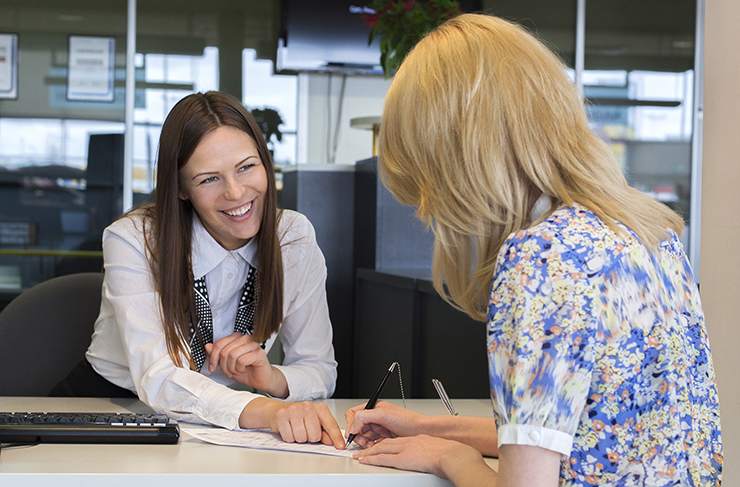 Establishing that you will need a capital injection of some size and description in order to grow and satisfy your business's requirements often means a trip to the bank is inevitable.
But, with recent reports showing a decline in the amount borrowed from banks towards the end of 2016, your chances of securing bank funding might seem to be on the decrease.
In the last quarter of 2016, statistics from the Bank of England revealed the overall amount borrowed from banks in the form of loans or overdrafts fell by £2.1bn – with larger business borrowing £1.8bn less and lending to smaller firms down by £300m.
When looking for funding, ensuring your application is in top shape will increase your chances. However it may also be that approaching a bank is not your only option, as we examine below in our six tips to increase your prospects of receiving a "yes":
1. Why do you need funding?
Whether it is to manage cash flow and navigate any gaps, buy stock or machinery, or expand premises and staff, knowing exactly how much you'll need will define the course of your search right from the off. The clarity of your eventual approach will demonstrate you are committed and know what you're doing, setting you up for success.
2. Strengthen your business plan
Here, stronger is better. That doesn't necessarily have to mean quantity, but a carefully thought-out and well considered plan for both the long and short term will demonstrate your passion and ability. Lenders will be examining the finer details and will appreciate it being laid out in a readable and chronological format, outlining where the business is going, your future strategy and realistic financial forecasts.
3. Review your funding history
If you already have had or currently operate with an external funding facility, ensuring the successes of this are evaluated and scrutinised to an extent will give you a good indication of what you do and don't want from your next provider. Recent years have seen the lending market evolve significantly, which is both a blessing and a curse as the variety offers a range to suit all different needs, however decisions may be harder to make. Making the right decision is paramount – therefore factoring in time to research is a good idea.
Hilton-Baird Financial Solutions offers a benchmarking service, that can effectively compare and contrast your existing facility with the wider market. Our expert industry knowledge and expertise allows us to liaise directly with funders we believe would be most suited to your business. This process could even help you to unlock further funding without needing an additional facility.
4. Do your research
As mentioned above, knowing the market and the changes made to help businesses is hugely worthwhile. You may have previously thought if opting for external funding, the bank would be your only port of call and you would almost always be stuck with a loan or overdraft. Knowing there are facilities available such as asset finance, invoice finance and peer-to-peer lending – among many others – permits you and your business a bit more breathing space and the chance to get a competitive rate. Find out about alternative methods of funding here.
5. Time to search elsewhere?
Just because alternative methods of finance aren't the bank lending you might be used to, it doesn't mean they're unreliable, and you shouldn't have to be wary of them. Having an open mind before entering searches and discussions can broaden your horizons and free your business from the sometimes inflexible, but traditionally relied upon bank loan and overdraft. If you would like to know how embracing these changes has already been helping businesses reach their goals, read our case study here.
6. Don't settle for less
The landscape of funding has become even more crowded, which is great news as there are now lots more flexible and tailored options available. But not every funding method is suitable for every business. Talking to an experienced broker will relieve the chore of comparison from your shoulders, enabling you to concentrate on running your business while the broker researches and introduces you to a number of appropriate lenders with competitive rates. Good, independent brokers will be able to do this quickly and efficiently, prioritising your acute business needs and utilising their industry expertise to work with you and help you secure the right facility.
For more information about how Hilton-Baird Financial Solutions can assist as an award-winning commercial finance broker, call our team on 0800 9774833 or email info@hiltonbaird.co.uk