4 reasons why leasing equipment makes practical and financial sense
20/04/2016 / Comments 0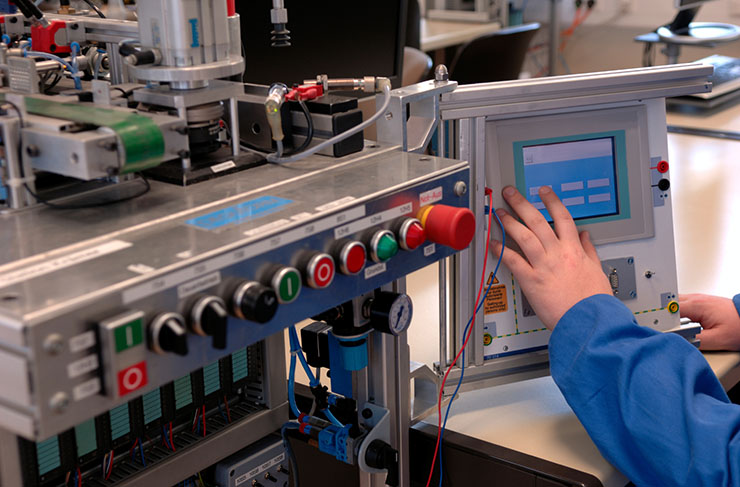 Whether you need to purchase new equipment in order to sufficiently meet the volume of orders coming in, or you want to replace dated machinery with newer versions that are more efficient, leasing the assets you require often makes more practical and financial sense than buying them.
A finance lease gives a business the option of borrowing an asset for a fixed period, rather than having to purchase it outright.
Over the years, many businesses have been drawn to the benefits of finance leases and here's why:
Cash flow protection
Leasing the equipment or machinery you require will avoid the cash flow complications of purchasing the assets outright and allow you to invest financial resource into other aspects of your business. Plus, the fixed monthly repayments will make cash flow management easier and you can deduct the cost from taxable income as a trading expense.
Flexibility
Especially for growing businesses, flexibility is vital for success. If you buy equipment or machinery and find that you actually don't use it this is essentially wasted money that could have been invested into other aspects of the business. Leasing assets rather than purchasing them allows businesses to maintain their flexibility as you essentially only use the equipment while you need it.
Competitive edge
In order for businesses to operate to the best standards it's essential to have access to the right resources. But many businesses struggle to find the budget to purchase the expensive equipment needed. By choosing to lease equipment, you will have access to the latest and most up-to-date items of technology which could put your business ahead of its competition.
Support
When you purchase a piece of equipment you are responsible for maintaining it, and if it breaks you'll need to find the money to fix it. If you choose to lease an asset instead you'll get all the benefits of owning the equipment without the worry of hefty repair charges and asset depreciation. Often, as part of your leasing agreement, your equipment will be quickly replaced with the latest working models, giving your business peace of mind.
If your business is considering purchasing new equipment or machinery there are a number of finance options for you to choose from.  As a commercial finance broker we could help find the best facility for your requirements. Contact us today on 0800 9774833 or info@hiltonbaird.co.uk to speak to one of our asset finance experts.